All Stories
Canadore College professor's latest book is a hilarious journey down the rabbit-hole of Canadian theatre
Nov 4, 2020 | Cindy Males, Public Relations and Communications Specialist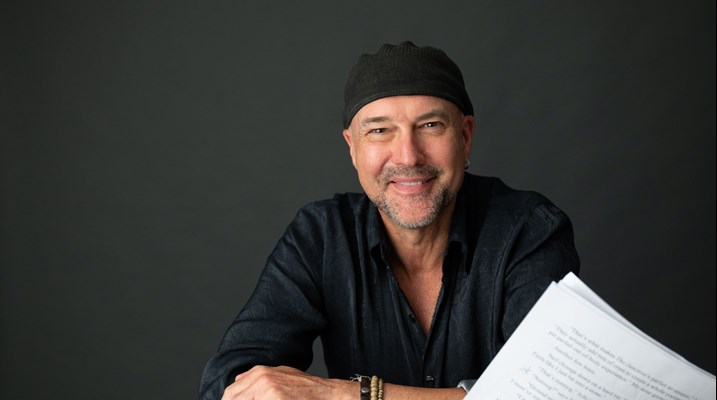 Rod Carley has published his second novel. KINMOUNT is the rollicking tale of the troubles a down-and-out director experiences when he finds himself in a small village directing an amateur production of Romeo and Juliet.
In addition to being an author, actor, playwright and the Artistic Director of Canadore's Acting for Stage and Screen program, Rod Carley is an award winning theatrical director. Kinmount is an actual town in Ontario and some of the misadventures in his book are loosely based on fact. But, Carley insists, the story is not autobiographical.
"I have experienced many quixotic directing adventures – none, however, in the town of Kinmount. I first noticed its signage on the highway, over a decade ago, on my way to summer stock rehearsals in Haliburton. After that, any resemblance ends. My 'Kinmount' is an additional fictional character in the novel. The name alone says it all."
KINMOUNT is Carley's second novel. His first, A Matter of Will, was a finalist for the 2018 Northern Lit Award for Fiction. His short story, A Farewell to Steam, was featured in the non-fiction anthology, 150 Years Up North and More. His humorous short story, Botox and the Brontosaurus, is featured in Volume 1 of the Canadian online literary magazine, Cloud Lake Literary.
"For KINMOUNT, I have borrowed from my professional directing misadventures and molded them until they became fiction," said Carley. "Some of the characters are composites of people I have known. I take traits from different individuals, toss them into a blender, and serve up an entirely new fictionalized personality. Other characters are entirely made-up, filtered through the exaggerated lens of my over-active imagination."
"The notion of fiction-writing as telling 'lies' that have the ring of truth, and ideally conveying some greater 'truth' in the process, intrigues me. Paradoxically, because the central character of Dave Middleton is not me, I was able to turn around and put a great deal of myself into him," he said.
Carley says the story teaches lessons his Canadore acting students can learn about the conflict between artistic freedom and censorship.
"As an artist and writer, some day you might find yourself in a situation where all you have left is your artistic integrity. Our integrity is portable – the one thing that travels with us to each new town and project. Artists have a responsibility to society. We have the power to enlighten, educate, and, change. I prefer to use humour to deliver my message - and KINMOUNT is a funny book. What began as a tattered comic love letter to Canadian theatre has taken on greater significance during these difficult times. With so many arts events cancelled and artists uncertainly waiting in limbo, KINMOUNT offers hope, laughs, and reminds us of the importance of the arts to a community's soul and well-being – especially now."
For more information about KINMOUNT visit www.latitude46publishing.com, or the author's website www.rodcarley.ca.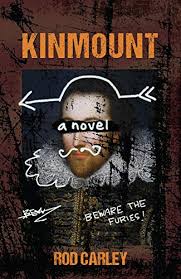 ---
---