All Stories
Canadore College Proud to Host Women's Volleyball Championships in 2020
May 17, 2019 | Canadore College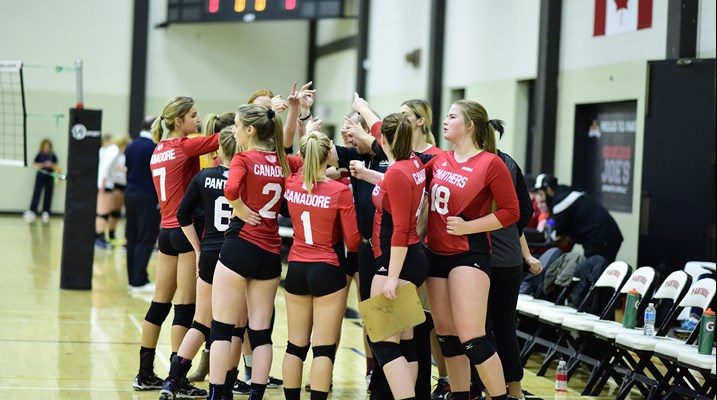 (NORTH BAY, ONT.) – Canadore College is pleased to announce that it has been selected by the Ontario Colleges Athletic Association (OCAA) to host the next provincial varsity league women's volleyball championship.
After review by the OCAA bid committee, Canadore was chosen as the on-campus host for the 2019-20 OCAA provincial championships for women's volleyball on February 27-29, 2020.
The last time that Canadore hosted an OCAA championship was in 2016 for women's varsity volleyball.
"We are very excited to bring this level of elite sport back to the community," said Shawna Nielsen, director of student experience and athletics. "It was an extraordinary experience in sport tourism in 2016 and we have so much to build on from that time."
Nielsen goes on to say that players for all varsity, club and recreation teams are selected at the beginning of the academic year, in September 2019.
About the Ontario Colleges Athletic Association
The OCAA is the recognized leader in intercollegiate athletics in the province, dedicated to student-athlete and sport development. The OCAA has 27 members sponsoring 12 varsity sports.
About Canadore College
Canadore College trains people through applied learning, leadership and innovation. It provides access to over 75 full-time quality programs and has outstanding faculty and provides success services to students from nearly 400 Canadian communities and 15 international countries. The College and its students add nearly $244 million to Nipissing Parry Sound Service Area economy. Approximately 1,000 students graduate from Canadore each year, and they join 45,000 alumni working across the globe. Canadore receives less than 50 per cent of its traditional funding from the provincial Ministry of Training, Colleges and Universities and relies on its own innovation and entrepreneurial endeavors and generous donors for the balance.
www.canadorecollege.ca
For more information, please contact: Jessica Charette at 705.475.2538 or jessica.charette@canadorecollege.ca; Carrie Richmond at 705.474.7600, ext. 5216 or carrie.richmond@canadorecollege.ca
#Athletics, Rec, Wellness #Collaboration #College Drive #Events #General #New #Profile #Recruitment #Sport and Rec #Student Life #Sport and Wellness
---
---