All Stories
Canadore College providing expertise for COVID-19 testing
Dec 16, 2020 | Cindy Males, Public Relations and Communications Specialist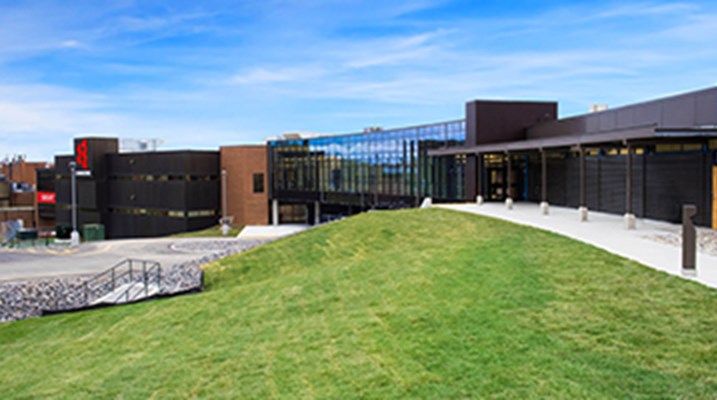 The state-of-the-art laboratory equipment at Canadore College will be used by a Sudbury-based company to conduct COVID-19 testing and provide fast results. RapidScreen is one of Canada's premier private COVID-19 testing enterprises, and it offers industries a quick turnaround between testing employees for coronavirus and getting their results.
"RapidScreen chose Canadore College due it its unwavering commitment to the North and its forward-thinking leadership," said RapidScreen founder Dr. Dennis Reich. "With RapidScreen's focus on service and industry-leading 24-hour COVID-19 testing turnaround time, our exclusive partnership with Canadore will increase testing capacity in the North and help relieve pressure on provincial labs."
"Canadore College welcomes the opportunity to contribute technology and expertise to increase the capacity of the private sector to test for COVID-19," said Canadore College President and CEO, George Burton. "We have always intended our Genomics Lab to lead research into health and wellness, and our partnership with RapidScreen is another opportunity for us to do that."
RapidScreen provides COVID-19 testing to several sectors including mining and industrial firms, film and theatre companies, construction firms and corporate offices. Canadore College's Genomics Lab has implemented the testing method with the highest level of sensitivity and specificity which allows for a reliable diagnosis of COVID-19, so customers can keep operating with no disruption.
The Genomics Lab at Canadore includes two DNA sequencers and an array of associated equipment to enhance applied research capacities to better understand and prevent disease. The College is exploring a research component to the RapidScreen partnership. Canadore is one of only a few colleges in Ontario to have the infrastructure necessary to establish the relationship with RapidScreen.
"Our Genomics Lab infrastructure allows us to track the COVID-19 pandemic. Genomic sequencing of the actual virus and the individuals infected has significant potential to inform public health management for COVID-19," said Dr. Pritesh Kumar, Canadore's Director of Cannabinoid Research. "Genomic surveillance has been used in the past to detect and respond to transmission clusters and to provide information on possible sources of individual cases."
"The Genomics Lab gives Canadore students the opportunity to participate in this specialized research as part of their education and training," said Burton. "Our relationship with companies like RapidScreen gives us recognition at provincial, national and international levels that we can use to attract more students into our science programs. That is positive news for Canadore, North Bay, and the province of Ontario."
-30-
Canadore College trains people through applied learning, leadership and innovation. It provides access to over 80 full-time quality programs and has outstanding faculty and provides success services to students from nearly 400 Canadian communities and 15 international countries. The College, its students, and alumni add in excess of $244 million to the Nipissing Parry Sound service area economy. Approximately 1,000 students graduate from Canadore each year, and they join 46,000 alumni working across the globe. Canadore receives less than 50 per cent of its traditional funding from the provincial Ministry of Colleges and Universities and relies on its own innovation and entrepreneurial endeavours and generous donors for the balance.
RapidScreen Services Inc. is headquartered in Sudbury Ontario and provides rapid and reliable SARS CoV2 testing with 100% sensitivity and 100% specificity for industries requiring true test results ensuring no loss of production time. We are a team of medical professionals and logistics experts focused on ensuring businesses maintain operations with our on-time testing management services and unique secure software platform designed specifically for this outbreak. RapidScreen utilizes lab facilities in the U.S. and Canada and clients range from international giants like Apple and Netflix to small independent films and individuals requiring testing for employment travel abroad. More information can be found at www.rapidscreen.ca
For more information contact:
Cindy Males
Public Relations and Communications Specialist
705-475-2538
cindy.males@canadorecollege.ca
#Collaboration #Corporate Communications #Health, Human, Wellness #The Village #Canadore College
---
---