All Stories
Canadore College PSW graduates ready to get to work
Dec 6, 2021 | Cindy Males, Public Relations and Communications Specialist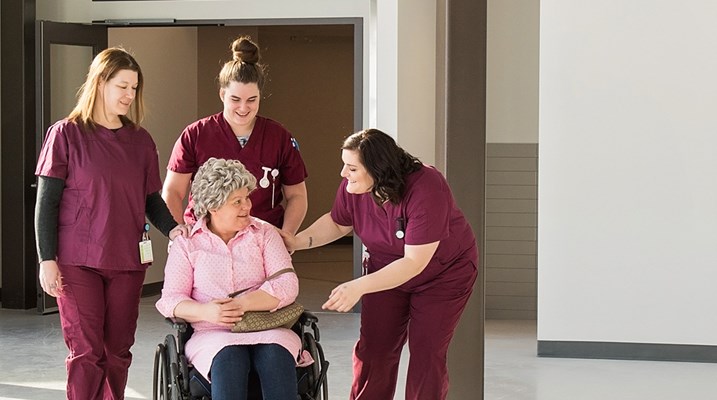 There are 45 new personal support workers ready to work in Ontario's long-term care sector. They are the first cohort of students to complete the accelerated training program at Canadore College, in North Bay and Parry Sound.
"After being out of school for 25 plus years, this accelerated course was quite intense," said graduate Heather Weston. "Once in the groove of having class from 830 a.m. to 430 p.m. on a computer everyday it got a bit easier."
"I was laid off due to COVID-19 in early 2020, and I obtained a job working as a care attendant at a local long-term care home. When I heard about the Personal Support Worker Accelerated course, I thought this would be a great way to further my education and become a certified personal support worker so if I decided to, I could work in a different LTC or even the hospital," said Weston.
In February, the Ontario government announced funding for the accelerated program that would cover students' tuition and other expenses. The accelerated program allowed participants to graduate with full credentials within six months. It was delivered in a hybrid model, combining online learning with in-person practical experience. Students in the program completed courses online and participated in laboratory classes available at the colleges and in care settings.
"Personal support workers are essential providers of direct personal care to clients in need within today's healthcare system in many settings such as long-term care homes, community home care agencies, and even in acute care," said Dr. Letitia Nadalin-Penno, Canadore's Dean of Environmental and Health Sciences. "PSWs actively assist clients with their activities of daily living which supports client independence for as long as possible, contributing to their quality of life."
"The demand for healthcare professionals is only going to increase into the future given Ontario's aging population," said Canadore College President and CEO George Burton. "This program is a major step to help fill the demand for personal support workers in our region, and it was an excellent opportunity for anyone interested in a new career in this field."
"One of the reasons I became a PSW was to learn how to help my Mom, who is living with dementia," said Weston. "Now, working in long-term care, I get to help so many people every day. I love going home knowing that I have made a difference in someone's life. This makes it so rewarding. It makes my heart just sing!"
"I have already started to work as a PSW, and I am loving it. I look forward to having a very rewarding career helping our elderly population," Weston added.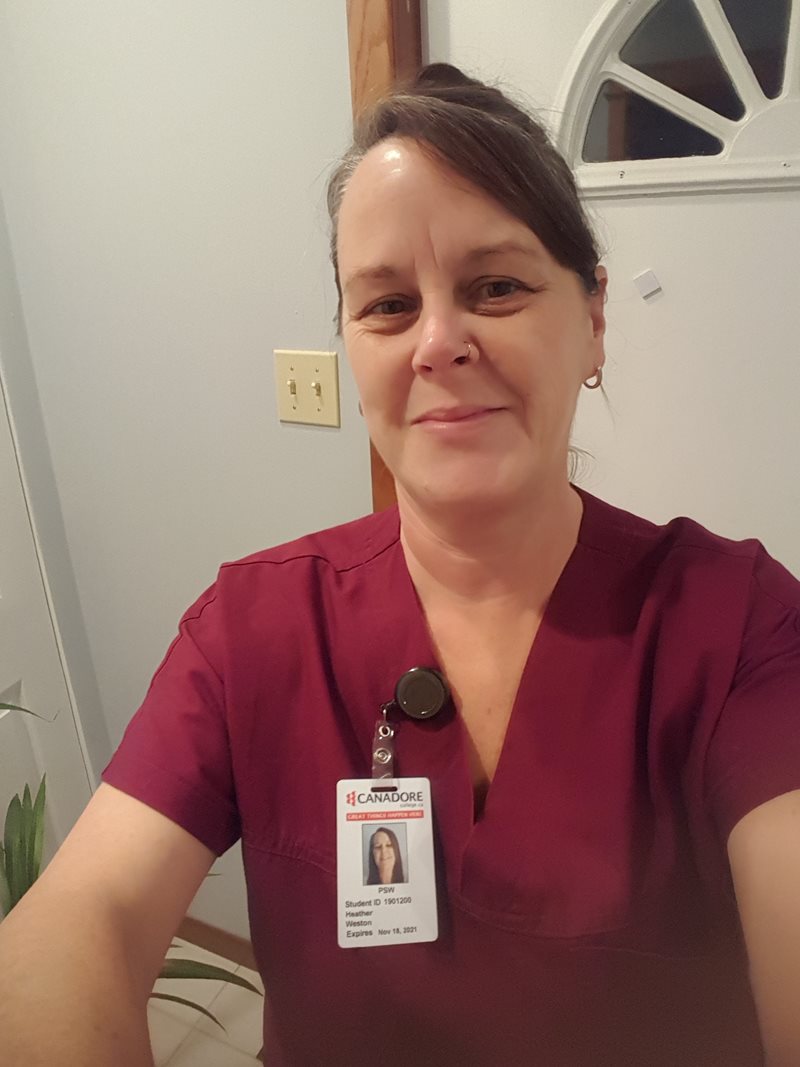 ---
---