All Stories
Canadore College's Elisa Berdusco receives special provincial recognition
May 14, 2021 | Cindy Males, Public Relations and Communications Specialist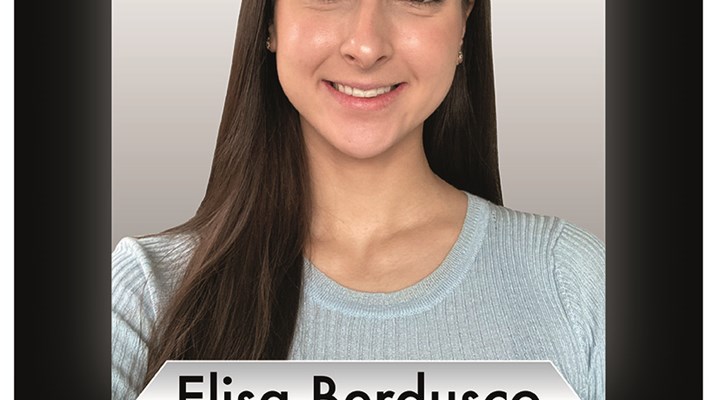 Canadore College congratulates Recreation and Leisure Services graduate Elisa Berdusco for receiving the 2020-21 Ontario Collegiate Recreation Student Leadership Award. The award acknowledges student leaders who have significant involvement in their athletics and recreation departments, who motivate their peers, volunteer in many capacities, and promote athletics and recreation on their campuses.
Elisa is recognized for her outstanding research in recreation and wellness during a pandemic, as well as her leadership in creating virtual events, including a Varsity Appreciation night with games, challenges and prizes to keep the student-athlete community connected. She developed a Sign-Out Rec Experience program where student-athletes could borrow recreational equipment to enjoy in the safety of their own homes. The program included video tutorials and alternative game play options. Elisa also created many social well-being program ideas to battle the effects of social isolation and used social media to reach students with these resources.
"Your empathy, passion for recreation and wellness, and your outside-of-the-box thinking led to this recognition! Thank you for the time and energy that you invested with us as you have provided some turn-key programming solutions that will assist the well-being of our students for years to come," said the Canadore Sports and Wellness team in their congratulatory note.
"When I found out I would be receiving the award, it was very heartwarming to know that my hard work was being recognized", said Berdusco. "I was very thankful to my professors and practicum supervisors for creating a supportive environment, and giving me leadership opportunities within the school's recreation department that allowed me to learn and grow."
---
---