All Stories
Canadore College's Personal Support Worker Students have hope for the future
Jun 17, 2020 | Cindy Males, Public Relations and Communications Specialist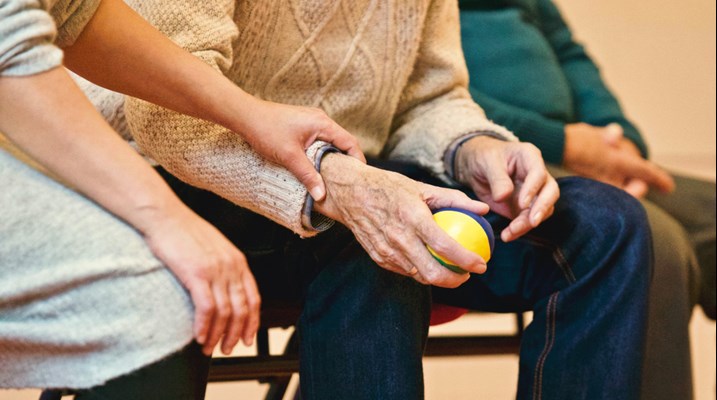 "I was in a tough place in my life where I was getting older but had nothing to show for it," says Canadore College student Raven Laframboise about her decision to enroll in the Personal Support Worker Program "I decided that I was tired of working dead-end jobs with very little income. I was surviving and not truly living my life to my fullest potential."
Canadore College offers the Personal Support Worker (PSW) Program on a full-time or part-time basis. The program trains students to offer personal care and home management services to clients in community or institutional settings. Personal support workers provide services to clients with physical, cognitive, emotional, and behavioural challenges. PSWs are always in demand, but even more so because of COVID-19.
"I chose to return to school to get a better job to support my children. I have always been interested in the medical profession and becoming a PSW seemed a great place to start," says PSW graduate Nicole Moran. "The teachers are very supportive of the needs of their students and made it easy for me to transition back to school after being home for 20 years."
"I have since taken the Practical Nursing program at Canadore to increase my knowledge base and skill set in the health care field. The staff at Canadore are amazing at helping with the transition from one course to another," said Moran.
"I was so tired of trying to make ends meet on only 750$ a month with rent, my dog, my insurance, and trying to put food on the table," said PSW graduate Emily Murray. "For years, I was stuck in a never-ending cycle and I just felt lost. Without this course, I wouldn't be where I am today. Without NPREP I wouldn't have even made it through the course."
"Canadore College and District of Nipissing Social Services Administration Board (DSSAB) provide clients with financial, academic, and moral supports from both organizations to attend college," said Ryan Drouin, the manager of Canadore's Centre for Career Development. "Participants are paired with a student navigator to help guide them through every step of their journey at Canadore College."
To qualify for NPREP, students must either be someone or the dependent of someone who is receiving or has in the past received, Ontario Works benefits. They must also have an interest in getting a college education that can lead to a job in their local region, and they must meet the College's program admissions requirements.
"The students have a number of barriers towards completing education and finding employment, and this program provides them with the support needed to be successful," said Drouin.
"I can't wait to be able to say I'm working to help my husband support our family," said current PSW student Summer Derourard, who had always planned to return to school, but financial constraints made it impossible. She has some advice for others in the same situation. "I would tell them to do it, even if they think they can't. I'm a mom of three and have zero time for myself as it is. Being in school has made my self-confidence skyrocket. My family is doing so much better. We're all happier. I'm looking forward to being able to help people."
"I now work at a Transitional Group Home on a First Nations reservation, my dream job," said Emily Murray. "My sense of belonging in the community as well as in society has grown. It's all because of the one choice I made to go back to school."
---
---