All Stories
Canadore College's Practical Nursing Program has received (CNO) Program Approval
Mar 11, 2021 | Cindy Males, Public Relations and Communications Specialist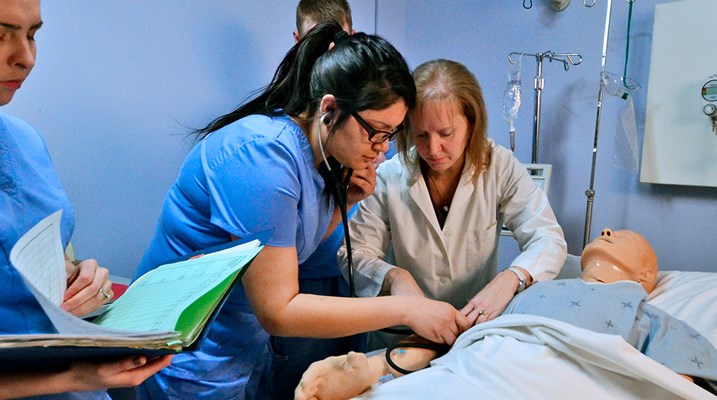 Congratulations to our School of Health Science faculty and staff for all of their work in obtaining program approval from the College of Nurses of Ontario (CNO) for the Practical Nursing Program. After months of waiting we finally learned of our successful submission late Friday afternoon.
The Nursing Education Program Approval is the CNO's new evaluation and monitoring process for approving all entry-level nursing education programs. It is one of the ways the CNO meets its mandate of protecting the public.
This is the first year Practical Nursing programs across the province have been subjected to the new approval process. Canadore's program has been approved under these new guidelines. Programs will be monitored on a yearly basis in addition to a comprehensive review every seven years.
Each nursing education program is evaluated against three approval standards:
Structure – program's ability to support student preparation to practice;
Curriculum – ability to meet entry-to-practice nursing competencies expected for their class; and
Outcomes –demonstrating outcomes of preparation to meet entry to practice competencies.
Program approval ensures graduates are prepared to practice nursing safely, competently and ethically for the nursing category and or/class for which they want to register.
Canadore College's Practical Nursing Programs met all of the evaluation expectations. This speaks to the knowledge and dedication of the faculty and staff in the program.
#Admissions #Corporate Communications #Health, Human, Wellness #Program Development #Programs
---
---