All Stories
Canadore College to host 30th annual Pow Wow
Jan 29, 2020 | Cindy Males, Public Relations and Communications Specialist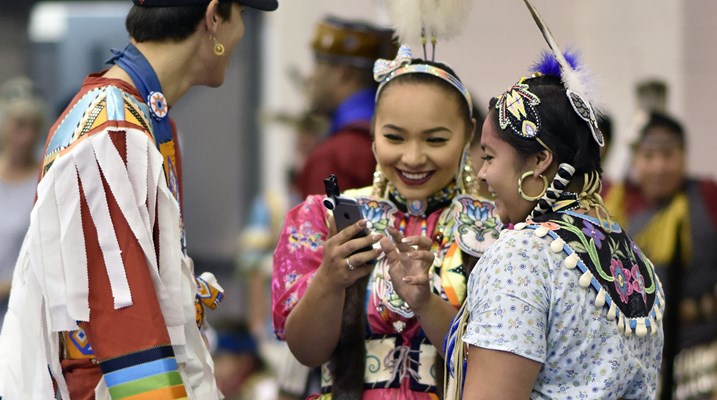 Canadore College will mark a milestone, when it hosts the 30th annual Pow Wow this weekend.
Organized by the College's First Peoples' Centre and the Canadore Aboriginal Students Association, The two-day event begins at 10 a.m. on Friday with community teachings on a variety of Indigenous traditions, including the hand drum, healing circle and hoop dance.
On Saturday, the Pow Wow will honour everyone who has been a part of the gathering in the past, including dancers, drummers, builders elders and veterans. Elder Peter Beaucage and honorary head dancers Kevin Wassegijig and Christine Miigwans will also be in attendance. There will be traditional arts and crafts and a traditional feast.
Everyone is welcome to attend both days to learn more about Indigenous traditions and grow through cultural exchange.
Event: Community Teachings
Date: Friday, January 31, 2020
Time: 10 a.m. to 4 p.m.
Location: The Village (follow the signs)

Event: Pow Wow
Date: Saturday, February 1, 2020
Time: 12 p.m. Grand Entry
Location: Canadore College Gymnasium

Event: Community Feast
Date: Saturday, February 1, 2020
Time: 5 p.m.
Location: Canadore College Cafeteria
*All events will be held at the College Drive Campus, 100 College Drive, North Bay Ont.
For more information please contact: Cindy Males at 705.475.2538 or at Cindy.Males@canadorecollege.ca
#Aboriginal #College Drive #Events #First Peoples' Centre #Indigenous Studies #Student Life #The Village
---
---