All Stories
Canadore College to offer outdoor seniors' programming in West Parry Sound
Apr 1, 2021 | Cindy Males, Public Relations and Communications Specialist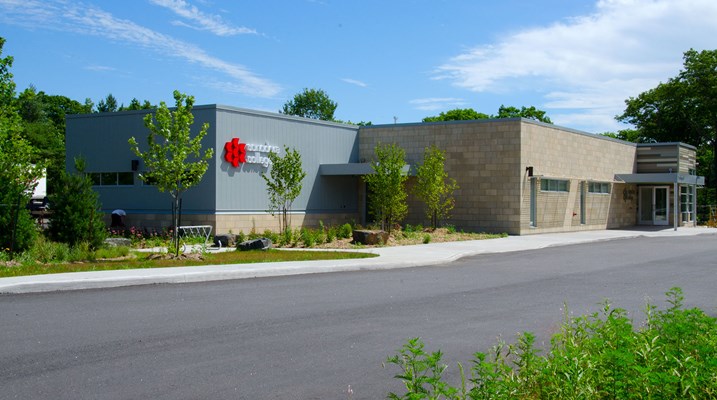 Canadore College will begin offering special programming for older adults and seniors in the Parry Sound area this spring.
Canadore's West Parry Sound campus boasts beautiful surroundings where older adults and seniors can come and experience nature close to home with the support of experienced volunteers, guides and professionals. The Seniors in the Forest project includes interaction with children, youth and older students, and will facilitate activities to decrease isolation and encourage movement.
"The pandemic has put a tremendous strain on the mental health of seniors in isolated or rural communities." said Lee-Ann Turner, Supervisor, Canadore West Parry Sound campus. "Activities such as a walk in nature or a book reading by a camp fire, yoga on the lawn or guided meditation among the trees will have a tremendous positive effect. We want to inspire our seniors. With the closing of the local YMCA and seniors' centre due to the pandemic, we hope to provide outdoor and facilitated indoor activities in a safe and welcoming environment," said Turner.
Participants will be given the opportunity to learn the fundamentals of photography as well as social media, photo sharing and storytelling through photo technology.
"The photo story component involves the use of a camera to tell a story," said Turner. "The hope is to engage seniors in the use of technology through mobile phone or tablet cameras, and use photography to deepen the understanding of the community we live in. Images could relate to the pond on campus, the beach, our downtown or points of interest in our rural communities. A story would accompany the photos with the aim of the project being inclusion and increasing awareness of the community."
"Canadore College is dedicated to the communities we serve in North Bay and Parry Sound," said Canadore College President and CEO George Burton. "The idea of the Seniors in the Forest program is to bring older adults together and return a sense of community that was lost to many as a result of the pandemic."
"The goal of the program is build an autonomous, volunteer led, sustainable program for the community in partnership with Canadore College," said Turner.
For more information and to register visit www.canadorecollege.ca/horizons.
---
---