All Stories
Canadore College tracking its environmental impact
Jun 11, 2021 | Cindy Males, Public Relations and Communications Specialist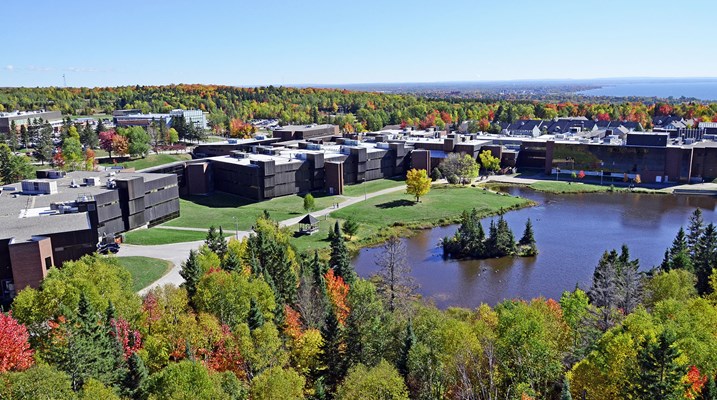 Canadore College is taking another step towards its goal of being carbon neutral by 2031. The College has signed onto software designed by Ecometrica, an international provider of monitoring systems to create sustainability reports. Canadore will input information on a variety of factors including its energy and water usage, electricity, heating and cooling costs, and will receive a report on the greenhouse gases emitted by those activities.
"Our goal is to calculate a baseline of our carbon footprint – a greenhouse gas emissions assessment for the institution," said Jeannette Miron, Canadore Registrar and Director of Strategic Enrolment Services. "We want to know where we are at and then aim towards being carbon neutral by 2031."
Colleges and Institutes Canada (CICan) is leading a national charge towards a net-zero carbon future for Canada. Canadore is one of eight colleges and institutions from across Canada to sign on to Ecometrica and participate in the CICan campus sustainability project. Each institution will receive a standardized baseline of its greenhouse gas emissions and then will collaborate on solutions to reduce them.
Sustainability (environmental and fiscal) is one of the principles that guides Canadore's strategic planning. Monitoring greenhouse gases is only one aspect of the College's plans to reduce its carbon footprint.
"Canadore College has the ability to lead and innovate in reducing our environmental footprint," said Shawn Chorney, Vice President, Strategic Infrastructure, Indigenous and Learner Services. "With the collective energy of our entire college community, we can make a positive difference while finding innovative and non-conventional ways to build a more sustainable future. This initiative is one step on our journey."
"It's all about protecting what's near and dear to us – the earth, the air, the sky and the water," said Canadore President and CEO George Burton. "At the end of the day we are a planet dominated by humans; how we treat each other and how we treat our environment has consequences, as we know. I think our major challenge is to teach others and show others how they can modify their current environments to reduce their carbon footprint and ultimately eliminate it."
Canadore expects to receive its first emissions test this fall. Faculty and students will use the data the College collects in their teaching and learning throughout the school year.
---
---