All Stories
Canadore Culinary Management Students use class assignment to help other students
Apr 27, 2021 | Cindy Males, Public Relations and Communications Specialist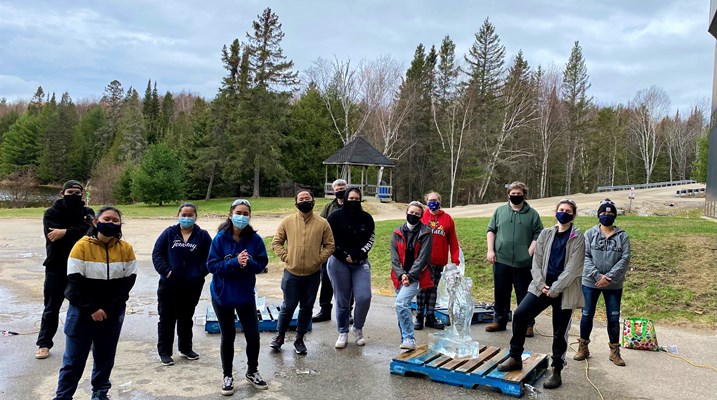 Canadore's second-year Culinary Management students recently gave $592.45 to the College's Emergency Student Food Bank. They raised the money through a class assignment and presented it recently to Lise Paxton, the College's Student Government Coordinator.
The assignment for their Hospitality Marketing course called on the students to develop, market and sell a variety of products designed to help family and friends cope with the COVID-19 pandemic. The focus of the assignment for all of the groups as they completed the task was to use their profits to support other students.
"We were excited to do it. In my opinion you're helping people that you don't know. You're giving back," said student Ashleen Reyes.
International student Omkar Hadkar from India was excited to be a part of it. "It was really amazing, especially for me being an international student it was completely a new concept."
#Canadore Students' Council #Collaboration #Culinary #International #Student Life
---
---