All Stories
Canadore Develops College Readiness Tool
Jan 18, 2018 | Canadore College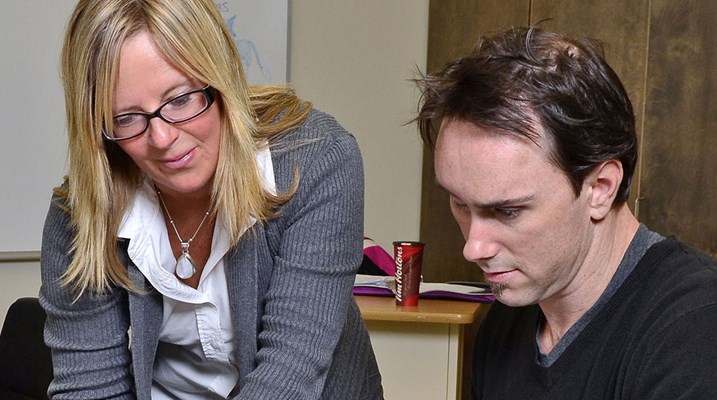 (NORTH BAY, ONT.) – Learners from Canadore College now have access to an online tool that can map out personalized student success supports.
Be Canadore Ready takes users through a quiz made up of 15 questions rooted in known determinants of student success. The results then trigger a learning and support plan uniquely tailored to the strengths and weaknesses of the user, which is fully supported by Canadore's comprehensive student success experts.
"The tool is incredibly powerful because it has the potential to speed up our student success strategy initiatives by months," said Shawn Chorney, vice-president of enrolment management, Indigenous and student success. "The beauty of this innovative resource is that it doesn't wait for something insurmountable to occur that cannot be overcome, it allows us to reach out and help when circumstances are much more favourable."
Current and potential students can answer the questions focused on academic and financial readiness, as well as personal and commitment factors in less than 10 minutes. Chorney says that it's time well spent because it could save untold amounts of time and reduce stress levels to keep learners focused on their studies.
The Be Canadore Ready tool is available to anyone online at becanadoreready.com.
Canadore recently announced the launch of life coach services for students at their Panther Fitness Facility grand opening last week. The initiative is aimed at helping learners to adopt a more balanced lifestyle by empowering them to make choices that uniquely align with their self-identified spiritual, emotional, physical and emotional priorities.
Canadore College trains people through applied learning, leadership and innovation. It provides access to over 75 full-time quality programs and has outstanding faculty and success services to students from nearly 400 Canadian communities and 15 international countries. The College and its students add nearly $244 million to Nipissing Parry Sound Service Area economy. Approximately 1,000 students graduate from Canadore each year, and they join 44,000 alumni working across the globe. Canadore receives less than 50 per cent of its traditional funding from the provincial Ministry of Advanced Education and Skills Development and relies on its own innovation and entrepreneurial endeavours and generous donors for the balance.
For more information, please contact: Jessica Charette at 705.475.2538 or jessica.charette@canadorecollege.ca; Carrie Richmond at 705.474.7600, ext. 5216 or carrie.richmond@canadorecollege.ca
#Admissions #Aviation and Aerospace #College Drive #Commerce #General #New #Parry Sound #Recruitment #Student Life #Student Success Services
---
---