All Stories
Canadore Electrical Students Compete for Legendary Title
Apr 10, 2019 | Canadore College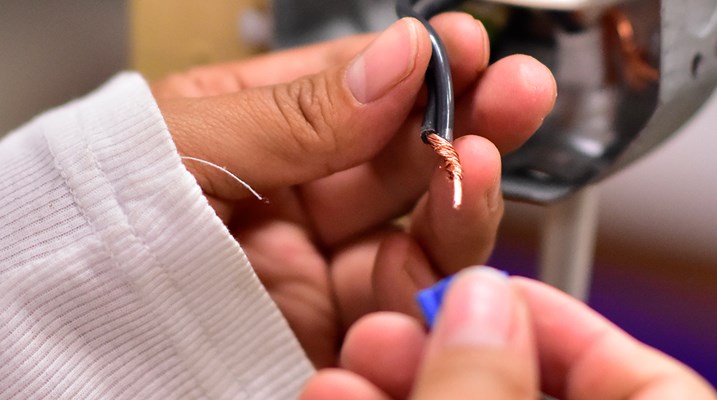 (NORTH BAY, ONT.) – Students from Canadore College's electrical techniques program recently tested their skills in the Ideal National Championship qualifying round.
The 2019 IDEAL National Championship is an intense competition to determine the best electrician in North America. In the race-against-the-clock competition, participants have to showcase their skills and test their limits against some of the best tradesmen and women in their peer category.
During the on-campus competition, electrical students participated in a timed activity wiring a switch and light connected to a terminal block through a device box using Ideal tools and equipment.
Following the on-campus competition, the regional Ideal tool representative stated that the 'quality, attitude and ability of the students is the best he's seen so far.' He also noted that Canadore was the first school to have female competitors take part.
Student Name Time
Callum Cascagnette 01:47.1
Ally Penwarden 01:53.8
Justin Poon 01:56.2
Joshua Joyal 02:05.1
Katelyn Devine 02:18.3
Krystyna Shipley 02:22.2
Hope Vadnais 02:40.2
Canadore students participated in the Students/Apprentices Individual category of the Ideal National Championship qualifying round. Qualifying rounds will take place across North America between now and October 2019. The best times in Canada will travel to Florida in November 2019 to compete for USD$600,000 in prizes. Good luck!
#Commerce #Events #Experiential Learning #General #Programs #Trades and Tech
---
---