All Stories
Canadore Graduates Bring Alumni Stories to Life
Apr 4, 2017 | Carrie Richmond, Marketing Coordinator/Writer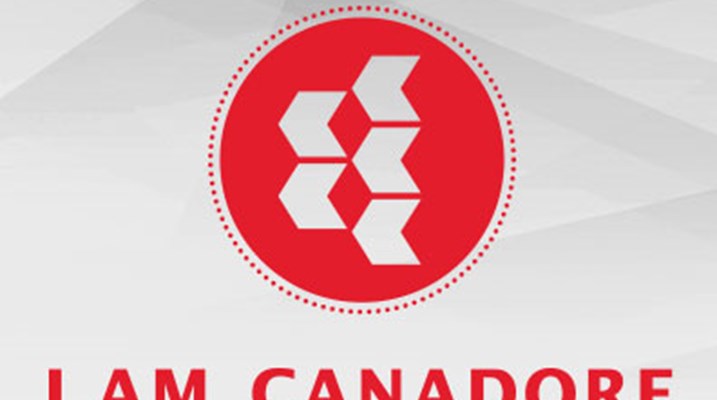 Canadore's new marketing campaign, which was created, filmed and produced by Canadore graduates, highlights the success stories of fellow alumni through a series of short videos.
The campaign, which was created by Canadore's Marketing Department in partnership with Canadore's Alumni Department, includes commercials and testimonials featuring alumni and current students, in training and on the job, saying the iconic line "I AM Canadore."
See the Series here.
The testimonial series features successful alumni, not only working, but thriving in their fields of study.
"I wanted to go to Canadore and learn from those that have the same fundamental values that I do…it provided me with the foundation for a great career," said Alumnus Jason Corbett, Director of Development and Community Relations at One Kids Place.
The videos showcase alumni pride and the credit given to Canadore for helping set the path to success.
"It was amazing to speak to these talented individuals and hear how much Canadore means to them," said Aluma Carrie Richmond, Canadore's Marketing Coordinator and I AM Campaign Writer/Creator and Producer.
The testimonials were filmed by graduate and Premier Award nominee, Jordan Presseault, whose creative style helped to tell the story.
"We have so many talented people working at the College, training at the College, and who have graduated and are putting their training into action. This campaign is a way of showcasing all of the talent that exists here at Canadore," said Richmond.
The 30-second commercial featuring current Canadore students, was filmed by Alumnus and Associate Dean of Media, Design and Dramatic Arts Yura Monestime and was crewed by Digital Cinematography and Television Production students. The commercial is currently airing on CTV and YouTube.
"It is so important to tell Canadore's story through its people. We are a community of diverse and talented individuals. To see the success of our graduates come to life in this video series is amazing," said Canadore President and CEO George Burton – one of the only Ontario College Presidents who is also an alumnus.
The campaign, which has just started to roll out with new stories being added each month, puts the call out to Alumni all over the world to connect with their roots and answer the question, "Are you Canadore?"
---
---