All Stories
Canadore Hosting Part-Time Student Job Fair Tomorrow
Sep 19, 2018 | Canadore College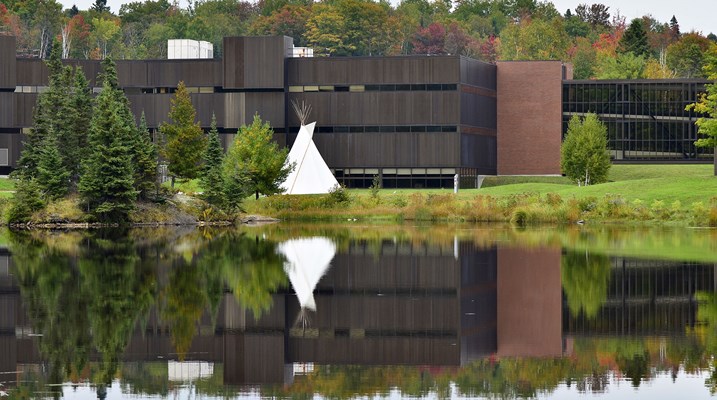 (NORTH BAY, ONT.) – Canadore College's Centre for Career Development is hosting its first student part-time job fair tomorrow.
Close to 40 regional employers will be on campus speaking to college students about opportunities to carry out a host of part-time work within their organizations.
"We see that more and more students are looking to work while they are studying," said Ryan Drouin, said Ryan Drouin, manager of the Centre for Career Development. "Reasons range from improving financial security to gaining experience within their field prior to graduation. Our community benefits from having greater applicant choices in the labour pool, increased service levels and the potential to diversify their workforces."
Canadore's Centre for Career Development offers comprehensive tactical help for job candidacy through resources, programming and mentorship and is available to all students and alumni. The fair still has space for more employers – contact Ryan Drouin at 705.474.7600, ext. 5826 for more information.
Event: Canadore College Part-Time Student Job Fair
Date: Thursday, September 20, 2018
Time: 10 a.m. – 2 p.m.
Location: Gymnasium, College Drive Campus, 100 College Drive, North Bay, Ont.
Canadore College trains people through applied learning, leadership and innovation. It provides access to over 75 full-time quality programs and has outstanding faculty and provides success services to students from nearly 400 Canadian communities and 15 international countries. The College and its students add nearly $244 million to Nipissing Parry Sound Service Area economy. Approximately 1,000 students graduate from Canadore each year, and they join 45,000 alumni working across the globe. Canadore receives less than 50 per cent of its traditional funding from the provincial Ministry of Training, Colleges and Universities and relies on its own innovation and entrepreneurial endeavors and generous donors for the balance.
For more information, please contact: Jessica Charette at 705.475.2538 or jessica.charette@canadorecollege.ca; Carrie Richmond at 705.474.7600, ext. 5216 or carrie.richmond@canadorecollege.
#Aviation and Aerospace #Collaboration #College Drive #Commerce #Employer Services #Events #Experiential Learning #General #International #New #Student Life
---
---