All Stories
Canadore Increasing Students' Connection to Medical Care
Jan 29, 2018 | Canadore College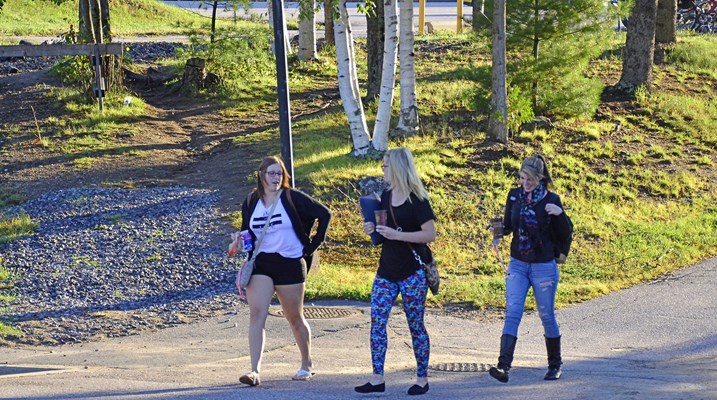 (NORTH BAY, ONT.) – Canadore College is one of the only colleges in Ontario to offer its students the ability to connect with their hometown health care professionals through the Ontario Telemedicine Network (OTN).
Telemedicine uses a technology interface to improve patients' access to physicians, specialists, nurse practitioners, nurses and other health care professionals for services ranging from emergency care to telepsychiatry, to teledermatology and more.
"This is a transformational tool for helping us to support our students through to success," said Shawn Chorney, vice-president of enrolment, Indigenous and student services at Canadore College. "Many of our students relocate to North Bay for anywhere between one and three years while they study. Sadly, that's not long enough to find a physician in our area. This service will allow us to keep students connected with trusted health care professionals from their home community, or connect them to one that is available, to ensure a continuum of responsible care."
A fifth of Canadian postsecondary students report being depressed and anxious or battling other mental health issues, according to a 2016 national survey of colleges and universities. Furthermore, students are exercising and sleeping less, and turning to substance usage, which compounds their ability to manage emotions, anxiety and stress.
At a primary care level, the new OTNhub at Canadore service will improve outcomes by alleviating delays in care and reducing costs associated with travel. In relation to student success, students will be able to schedule appointments outside of class time with the help of the College's success navigators.
Clay R., a local resident who has used the platform, said he was very impressed with the service, noting that it was a relief to have access to a specialist and that it saved time and money. He said that he could schedule his consult at a time that was convenient for him and that it was very easy.
Patient care through telemedicine is billable through OHIP and is offered at no fee to Canadore College students. Learners can connect securely to medical practitioners from their personal computer, Mac or mobile device in order to send data, arrange real-time video consults and monitor condition management with their assigned professional.
The OTNhub at Canadore is one of the ways that students can voluntarily improve their health and well-being. The College aims to provide wraparound support and learners also have access to a physician and nurse at the on-campus health centre, and other professionals in the student success department which includes a mental health triage nurse. It is expected that students will be able to use the service within the next month.
Canadore College trains people through applied learning, leadership and innovation. It provides access to over 75 full-time quality programs and has outstanding faculty and success services to students from nearly 400 Canadian communities and 15 international countries. The College and its students add nearly $244 million to Nipissing Parry Sound Service Area economy. Approximately 1,000 students graduate from Canadore each year, and they join 44,000 alumni working across the globe. Canadore receives less than 50 per cent of its traditional funding from the provincial Ministry of Advanced Education and Skills Development and relies on its own innovation and entrepreneurial endeavours and generous donors for the balance.
For more information, please contact: Jessica Charette at 705.475.2538 or jessica.charette@canadorecollege.ca; Carrie Richmond at 705.474.7600, ext. 5216 or carrie.richmond@canadorecollege.ca
#Collaboration #General #New #Safe Campuses #Student Life #Student Success Services
---
---