All Stories
Canadore is so much more
Mar 7, 2018 | Communications Department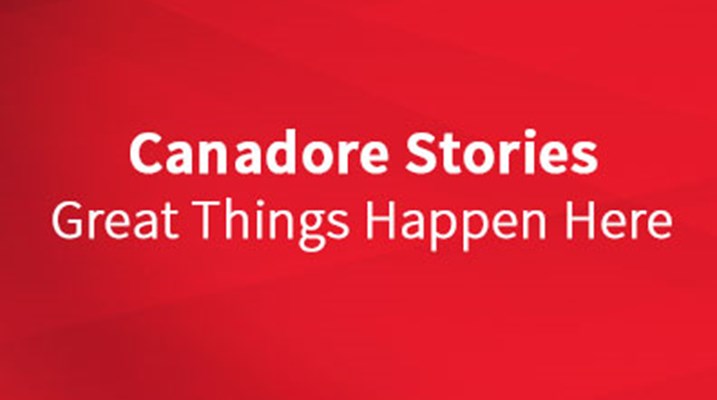 Guest Blogger, Jessica Couch, ESCA co-op student at Canadore College

As a 16-year-old student currently attending École Secondaire Catholique Algonquin, I don't know as much as I would like to about colleges and universities. As a result, walking into Canadore College, my expectations were simply that there were to be classes, students and professors like any other school. Now I can say it is so much more than what meets the eye. Walking in through the doors was a bright and welcoming feeling, I instantly felt safe and a part of a great community. I thought I knew a great deal about it, but what I knew was only a tiny puzzle piece of what I was about to learn.

Throughout my first week as a co-op student at Canadore, I have been educated on a exceeding amount of information that I didn't even know went on here. A few examples would be:
-- the incredible award-winning Innovation Centre of Advanced Manufacturing and Production, along with an Advanced Composites Fabrication Repair and Test Centre, and the iIntegrated Media Centre/Post Production at Canadore that in fact is one of the most advanced digital production studios in Ontario;
-- Canadore has one of the highest graduations rates in Ontario — as a student getting prepared for my next step into the life as a college student, this makes me feel that much better about reaching my goals and succeeding;
-- Canadore is one of the only colleges in Ontario that shares a campus with a university — I immediately thought to myself that more learning opportunities would available to me and the students attending Canadore College;
-- Canadore's main focuses is student success — this helps me to see how much they care and from what I have seen and observed from inside as a co-op student, everyone is committed to the students and continuously helping them thrive.

The amount of devotion put into this college is incredible and everyone loves what they do. I am immensely thrilled that I am capable of being welcomed into this school and get to continue observing and helping where I can, and with what I can to continue helping Canadore thrive.

If I had to explain Canadore College to a colleague I would use these three words: dedicated, diligent and adventurous.

#Aviation and Aerospace #Collaboration #Experiential Learning #Film #General #ICAMP #Media #Recruitment #Student Life
---
---