All Stories
Canadore Panthers heading to the OCAA Final Four
Mar 16, 2022 | Cindy Males, Public Relations and Communications Specialist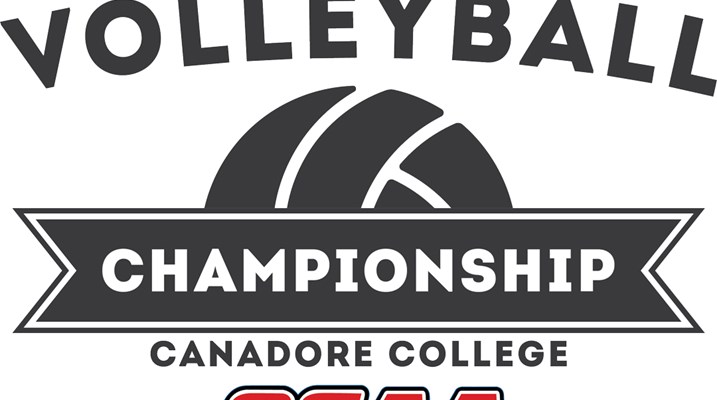 The Canadore Panthers men's and women's volleyball teams are headed to the Ontario Colleges Athletic Association (OCAA) final four after a pair of quarter-final wins at the Education Centre Gym over the weekend.
The women hosted the Redeemer Royals (Ancaster, Ont.) and got out to an early 2-set lead before the Royals came all the way back to force a fifth set. But, in the end, the Panthers would not be denied, outlasting the Royals in the deciding set (25-20, 25-18, 22-25, 25-27, 15-12).
OCAA First Team All Star, Althea Boncheff (Orangeville, Ont) was sensational, finishing with 12 kills, 8 digs, 3 aces and 2 blocks.
Player of the Game honours went to OCAA Second Team All Star Tianna Head (North Bay, Ont.) who added 9 kills, and 4 blocks on a .750 hitting percentage.
Head Coach Andrew Nicholson reflected on his team's success: "So far this has been a truly impressive season for the Canadore Panthers women's volleyball program. Not only have we qualified for the semi-finals of the Ontario Championships, we have placed four players on the East Conference all-star teams. Obviously, the past two years have been incredibly difficult on students as a whole, but doubly so for student athletes. They not only had their schooling disrupted but they had their stress release taken away from them too. Through it all, the team bond that these young people developed has been nothing short of awe inspiring."
The women will now travel to Durham College (Oshawa, Ont.) to compete for a medal at the OCAA Championship, March 16th and 17th, 2022.
Just as the women did, the men also went five sets with the Mohawk Mountaineers (Hamilton, Ont.) but were ultimately successful (25-16, 25-20, 25-27, 16-25, 15-11) in earning a spot at the OCAA final four.
OCAA East Player of the Year and CCAA All-Canadian Cam Daniels (North Bay, Ont.) paced the Panthers with 42 assists, 9 digs and 3 blocks.
Second Team All Star Ben Thompson (North Bay, Ont.) led with 21 kills, 4 digs and finished the match off with an ace.
"It has been an absolute honour for the coaching staff to be part of this wonderful group of young men. We are so proud of their accomplishments and can't wait to see what the future holds for them in volleyball and as young professionals in our community," said Head Coach Mark Hopper.
The Panthers men will now host the province's best teams at the 2022 Men's Volleyball Championship, March 16 and 17 in the Education Centre Gym at Canadore College
2022 OCAA Men's Volleyball Championship - Canadore College
Schedule:
March 16th
Semi Final 1 Redeemer University vs Canadore College 6:00 pm
Semi Final 2 Sheridan College vs Humber College 8:00 pm
March 17th
Bronze Medal Game 5:00 pm
Gold Medal Game 7:30 pm
-30-
Canadore College trains people through applied learning, leadership and innovation. It provides access to over 80 full-time quality programs, outstanding faculty, and success services to students from nearly 400 Canadian communities and 25 international countries. The College, its students, and alumni add $369 million to the Nipissing Parry Sound service area economy. Approximately 1,000 students graduate from Canadore each year, and they join 48,000 alumni working across the globe. Canadore receives less than 50 per cent of its traditional funding from the provincial Ministry of Colleges and Universities and relies on its own innovation and entrepreneurial endeavours and generous donors for the balance.
For more information contact:
Joey Rainer
Panther Sport Coordinator
Canadore College Athletics
canadorecollege.ca
C: 705.471.5472
---
---