All Stories
Canadore Professor wins special recognition
Oct 13, 2020 | Cindy Males, Public Relations and Communications Specialist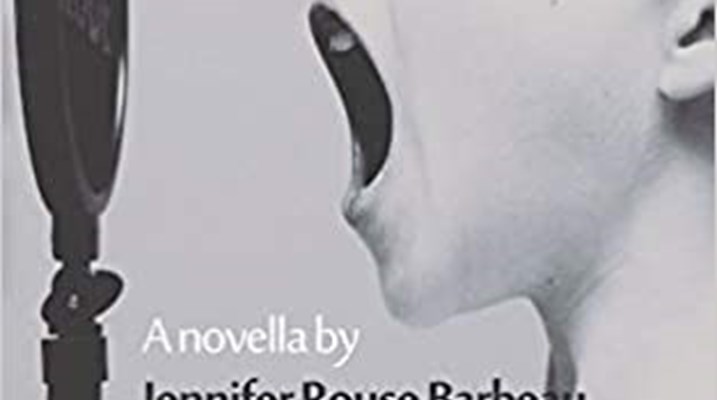 Language and Communications professor at Canadore College, Jennifer Barbeau, is also a published author. Published in 2010, her first novel, Swampy Jo, is the story of how a girl finds her voice and speaks up to help another teenager in trouble. Her second book, Dying Hour, the story of a late-night radio host and a young listener, is now published. Her second novel has also achieved a special honour: a finalist in the 2020 Whistler Independent Book Awards.
"Dying Hour is unique in that it is a short book, only 95 pages, and that it is written as a hybrid of stage play, radio play, and standard prose," said Barbeau. "I did approach a publisher some years ago; the manuscript did not seem like the kind of thing a traditional publisher would risk taking on. I had exactly zero expectations that it would command any attention. So when it made the shortlist of six books on the Whistler's fiction list, and then made it on the finalist list of three titles, I was very humbled, very surprised and absolutely thrilled!"
Dying Hour was published by Fluid Grouse Enterprises, which was founded by Barbeau and her husband, Barry Grills, to share stories that are experimental or innovative. Dying Hour is one of six Fluid Grouse titles, all fiction so far. The Whistler Independent Book Awards were established in 2016 to recognize excellence in Canadian independent publishing. The awards provide independently published authors the chance to have their work recognized through a juried process typically available only to traditionally published authors.
Dying Hour is a culmination of Barbeau's writing and teaching careers.
"The first draft was written during a 73-hour novel marathon held on campus at Canadore in 2009, as part of an ENG200 Creative Writing course I was teaching," said Barbeau. "It was inspired by the many creative professionals teaching at Canadore and working in radio at the time, and by the physical spaces we have on campus where I could imagine my character working. It's nice to see that culmination of work and private effort come full circle."
The Whistler Independent Book Awards will announce the winners on October 15.
---
---