All Stories
Canadore Represents at Relay for Life
Jun 29, 2018 | Matthew Reid, 2nd Year Broadcasting: TV/Video Production Student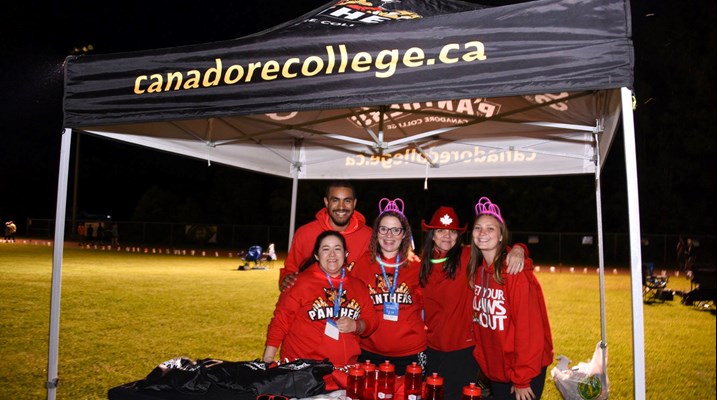 When they're not busy making sure the Canadore student body is having the best possible experience; the Canadore Students' Council is also making a change in our community.
Most recently, the CSC (consisting of Shawn Jones Jr., Julia Champoux, Sarah Duquette and Kelsie Damant) set out on a mission to raise funds for Relay For Life. They went campus to campus, selling popsicles and freezies (which were delicious, by the way), and accepted in-person and online donations. On top of that, CSC pledged to match the donations raised; resulting in over $1000.00 to the Relay For Life, helping in the fight against cancer!
Congrats to Canadore's Students' Council for their consistent effort both on and off campus to make not only our post-secondary atmosphere as enjoyable as possible, but to make real change in the real world.
www.canadorestudentscouncil.ca
---
---