All Stories
Canadore's Culinary Faculty Hosts Cooking with Scouts Event
Jan 24, 2020 | Kyana Nytch, Graphic Design Student / Social Media Assistant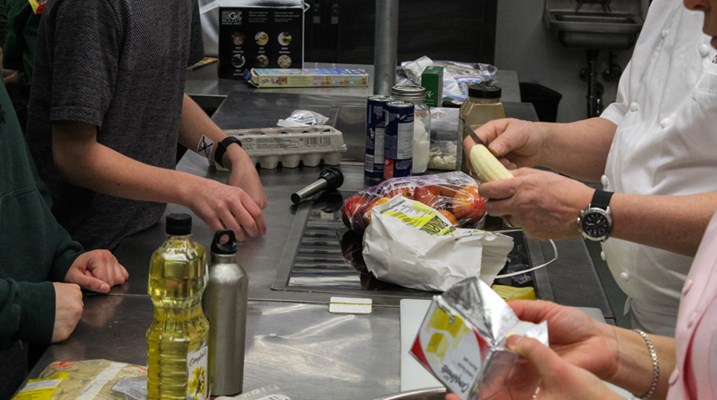 On January 23, 2020 a Cooking with Scouts event was held at Canadore College's Culinary Arts kitchen. The event was run by Culinary Professor, Chef Derek Lawday. Scouts and Venturers attended the event to learn skills such as menu planning, budgeting, food safety and more.
During the event the youths got hands on experience with cooking and learning how to prepare easy and nutritious food when camping. Chef Derek taught them how to make Bannock, along with cooking dehydrating fruit and meat to use in a variety of meals (granola, energy bars, shepherd's pie, etc.).
This isn't Chef Derek's first time working with these groups. "I have worked with the scouting movement in North Bay for the past 10+ years, I was the area commissioner." A majority of the scouts/venturers are from North Bay with some from out of town. This event was to help educate about the life skills of cooking and encourage youth leadership for the Scouts/Venturers.
Chef Derek hopes that they will get the opportunity in the future to do an event like this again.
---
---