All Stories
Canadore's Indigenous STEAM program continues to celebrate land-based and experiential learning during COVID-19
Oct 29, 2020 | Cindy Males, Public Relations and Communications Specialist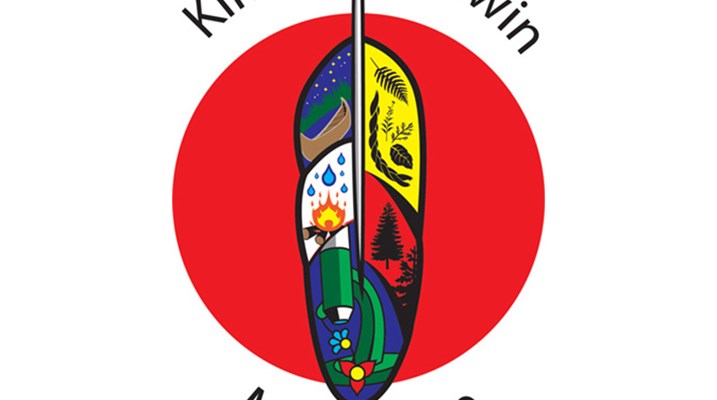 Kikandaaswiwin Mookiisin means knowledge springing forth.
"It's about knowledge springing forth from our interaction with the land, and the environment, and how we interact with one another," said Mary Wabano, Canadore's Director of Indigenous Education and The First Peoples' Centre. "Our Indigenous STEAM program is really based on the principles of knowing our place as human beings in our natural environment surrounded by nature, water, the elements and, of course, the energy that flows around us each and every day."
Canadore's Kikandaaswiwin Mookiisin STEAM is a pathways program offered through the School of Indigenous Studies and the First Peoples' Centre at Canadore College. The program celebrates Indigenous STEAM (Science, Technology, Engineering, Arts, and Math) through land-based experiential learning grounded in Indigenous educational practices, and draws on the rich languages, histories and cultural practices of Indigenous communities and learners.
Kikandaaswiwin Mookiisin offers accredited curriculum programs—both secondary school credit and Canadore College credit—as well as in-class workshops, trainings, mentorship and industry opportunities for Indigenous learners in the fields of STEAM.
Kikandaaswiwin Mookiisin partners with Actua (www.actua.ca) Canada's leading science, technology, engineering and mathematics (STEM) youth outreach network, made up of 41 universities and colleges including Canadore College's First Peoples' Centre. Each year, Actua engages over 35,000 First Nations, Inuit and Métis youth in over 200 communities through school workshops and summer camp programs.
"Being part of the Actua Network has opened up tremendous opportunities for our STEAM program," says Patty Chabbert, the First People's Centre Business and Indigenous Relations Manager. "Actua's extensive program support and industry relationships—with powerhouse tech giants like Google—helps us deliver innovative Indigenous STEAM programs in coding, artificial Intelligence, mentorship, and much more."
The Kikandaaswiwin Mookiisin team has worked hard to respond to the unique needs and goals of Indigenous learners and communities, especially during COVID-19. "Over the last three months, with Actua's ongoing partnership, we collaboratively turned our entire instructor training and educator training programs into remote delivery offerings, training 41 post-secondary instructors and 30 educators from across Canada," said Chabbert.
The team also developed and launched the Kikandaaswiwin Mookiisin STEAM website along with a virtual secondary school mentorship program, hiring Canadore College and Nipissing University graduate, Dakota Heon, as the lead for the project.
"Mentorship programs are incredibly important because they provide leadership and personal development opportunities for Indigenous students," says Heon. "These opportunities allow Indigenous students to explore self-identity and self-awareness while gaining valuable workplace experience."
Kiefer Spence, one of the first participants in the mentorship program agrees, saying: "This program helped me develop a larger understanding of my culture."
While COVID-19 has presented challenges to typical classroom delivery, the team continues to find innovative ways to meet the needs of Indigenous learners and educators.
"During COVID-19, these programs are even more pivotal because they allow Indigenous students to stay engaged and connected with their peers, co-workers, and community," said Heon. In addition to providing online instructor and educator training programs, the team is offering virtual classroom drop-in's, classroom consultations and educator training and is actively seeking Indigenous secondary learners for the mentorship program and Indigenous post-secondary instructors to deliver STEAM content.
To find out more about Kikandaaswiwin Mookiisin and how you can get involved, please contact Tammy Dokis at Tammy.CayerDokis@canadorecollege.ca. To learn more about Actua's National InSTEM program, please contact Doug Dokis at doug.dokis@actua.ca.
---
---