All Stories
Canadore's reputation draws international students to its campuses
Oct 11, 2022 | Cindy Males, Public Relations and Communications Specialist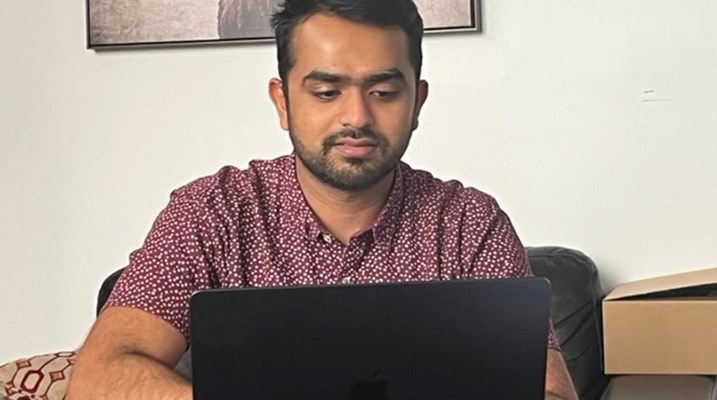 Travelling in 2021, during the pandemic, there were no direct flights to Canada from India. For Alex Mathew, this meant stops in three countries on his way to Canadore College. Once arrived, though, the transition was quite easy.
"I didn't have very much trouble. Back in India, I reserved a place in residence, and that was one of my best decisions," he said.
Mathew is a second-year student in the Avionics Maintenance Program.
"I found Canada has good opportunities for aircraft maintenance engineers," Mathew said. "I chose Canadore because they have been in the aviation industry for almost 50 years. I see a lot of experienced people here, so why not learn from them."
Canadore College provides a wide variety of services to ensure international students are successful in their post-secondary journey. A dedicated team of international student advisors is available to assist students, whether they are learning remotely or in person, and to direct them to resources for housing, financial assistance, and mental health and wellness services.
"I had a hard time in some subjects in second semester, so I requested peer tutoring," said Mathew. "One of my classmates is doing that for me."
"We realize that not every international student had a smooth transition this year," said President and CEO George Burton. "Housing is an issue for many. Today, Canadore still has accommodation inventory available and no outstanding requests for housing."
"Housing is, and will remain a challenge for our region, but the College has dedicated full-time resources to support students in finding safe and suitable housing. We continue to encourage students to reach out to us directly through established channels, so we can support them where required," said Burton.
For Alex Mathew, getting involved with other students and becoming president of the Canadore Students' Council, has helped him to settle in. "One thing I would say is if you come here, please socialize.
"I'm very happy with the city, and people are very good," said Mathew. "Everyone is helpful. It is affordable, and lifestyle-wise for me it is perfect. I can survive in North Bay for my entire life."
---
---