All Stories
Canadore Sport and Recreation students take virtual connections beyond College walls
Apr 21, 2021 | Cindy Males, Public Relations and Communications Specialist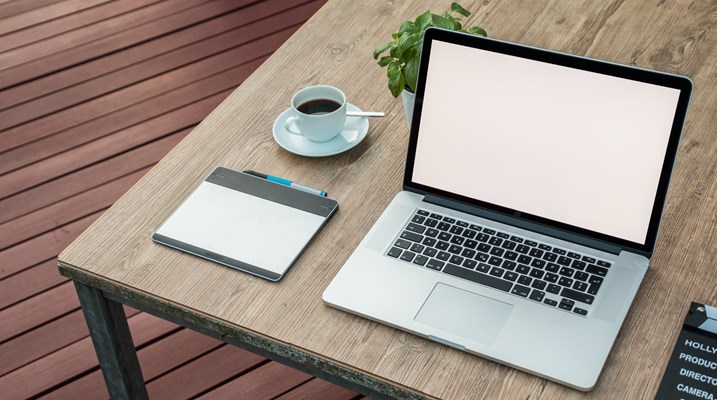 Socializing with classmates is an important part of college life, and something many Canadore College students have managed to continue despite the restrictions that come with the COVID-19 pandemic. Students in Canadore's School of Sport and Recreation formalized their connections through The Virtual Social Club (TVSC).
"There was a need for a social club due to a disconnect between students and their ability to socialize during a pandemic," said student Garrett Spratt. "What evolved from this idea became practicum and placement opportunities with the sole purpose of tackling that issue. Daily events based on the interests of students such as movie nights, virtual trivia and board games, and a food and book club were then created."
The Virtual Social Club used its Facebook group to promote events to our students. Weekly schedules along with daily reminders are posted to encourage participation. The students hosted the events on Zoom.
"Being a user-friendly platform, this meets the technical level of any participant joining," said Spratt. "One of the not-so-talked-about benefits of our club is the increased technical skills of our members."
"We've been at this since October of last year and, in that time, we've seen students come out of their shells and embrace opportunities to meet new friends and learn new skills. Sometimes it is just one student joining an event and sometimes it's 20; no matter how many join us we always want to make their experience enjoyable," said Spratt.
"We have also had guest hosts of events as part of students' Special Events class," said Michelle Cundari, professor in the School of Sport and Recreation. "Students have hosted St. Patrick's Day celebrations, music bingo, euchre tournaments and gardening sessions, gaining experience in virtual special event planning while still in school."
It has been a year of adjustments for students – particularly those who must complete practicum hours in order to graduate. For the Sport and Recreation students, accomplishing the practical component of their program meant turning again to virtual connections, this time with Special Olympic athletes. What the students started in 2020 was expanded in 2021.
"We were tasked with expanding our Special Olympics Virtual Program and embraced facilitating 3 sessions a day, 5 times a week, to a larger audience, said student Jenna King. "More Special Olympic athletes have joined our virtual program from across Northern Ontario, and we have been honoured to welcome PADDLE (Providing Adults with Developmental Disabilities Lifelong Experiences), another fantastic organization for adults with cognitive disabilities, to our Friday morning sessions".
"We also added a few new Canadore students from our school to our roster. Having students from all three of our programs (Recreation and Leisure, Recreation Therapy and Strength and Sports Conditioning), has allowed us to utilize our wide array of skills and deliver diverse programming to the athletes that touch on their physical, social, emotional, and intellectual health," said King.
"Our students have embraced the virtual programing," said Cundari. "They are connecting with classmates often from different programs within our school, and collaborating on the planning, delivery and evaluation of fun and creative ideas for athletes. I'm not sure who is having more fun – the students or the athletes."
"The pandemic has affected all of our lives immensely - we are all experiencing isolation like never before," said King. "This experience has allowed all of us, students and participants, to connect in a judgment-free zone. There are times when my face hurts from laughing after sessions, and this program has helped several members come out of their shells."
"The growth we've experienced both personally and professionally is really amazing to see, but seeing the smiles on the participant's faces is the most rewarding part of this whole experience," said King.
---
---