All Stories
Canadore spotlights apprenticeship opportunities
Jan 9, 2020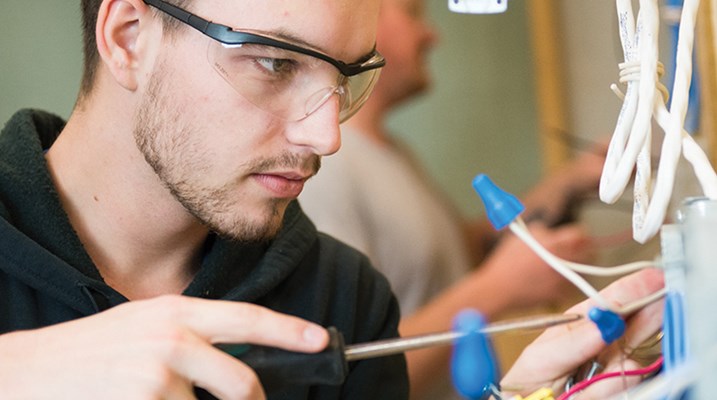 There is currently a shortage of skilled labour and the Government of Ontario is responding to this by offering free training programs. Locally, Canadore worked with employers to determine that Electricians and Carpenters are in high demand.
"The expansion of apprenticeship offerings is one of the key strategies for developing the workforce of the future with the support of the government in Ontario. Graduating apprentices will have an abundance of employment opportunities which will evolve into great careers, great incomes, and will build a stronger Ontario. We encourage potential students and parents to seriously look at the apprenticeship stream as an option in selecting a program of study which will lead to a real career."
- George Burton, President of Canadore College
As a result, Canadore has been approved to offer Pre-Apprenticeship Electrician in North Bay and Pre-Apprenticeship Carpentry in Parry Sound. Selected participants will receive everything they need to begin a career in the trades. This includes all personal protective equipment, textbooks, tools, and training. Participants will receive current training and certification in First Aid/CPR, Working At Heights, and employment readiness. These programs include an 8-week placement where students are matched with an employer in order to gain hands-on industry experience that could potentially lead to employment.
17 participants will be accepted into each program.
Upcoming Information Sessions:
North Bay Pre-Apprenticeship Electrician
Tuesday, January 21 @ 6:30 pm
Commerce Court Campus
Canadore College offers a variety of Pre-Apprenticeship opportunities throughout the year.
Learn more: https://www.canadorecollege.ca/pre-apprenticeship
#Trades and Tech #News #George Burton #Canadore College #President #North Bay
---
---