All Stories
Canadore student finds new opportunities through Marine Conservation field course
Jul 26, 2023 | Vanessa Tignanelli, Storyteller & Content Creator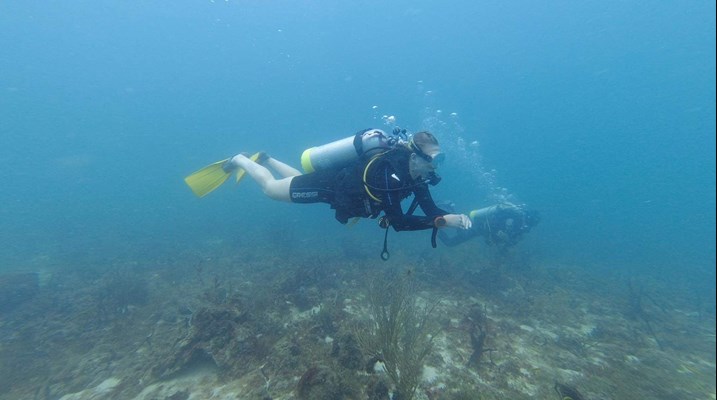 Kaili Richmond didn't plan on falling in love with scuba diving. She had never spent much time on the ocean, having grown up in Timmins, Ont. Yet in May 2023, she was given the chance to travel to Carriacou, Grenada, a small island in the Caribbean, to complete the Marine Conservation course offered through Canadore College.
The 20-year-old was set to graduate in June from the two-year Environmental Technician – Protection and Compliance program. Having transferred from Ottawa University where she was studying to become a teacher, Kaili had quickly discovered that she wanted to work with wildlife instead. The Environmental programs at Canadore offered opportunities for her to work outdoors, study environmental monitoring, law, and biology and chemistry, which, having first found the sciences intimidating, she discovered she loved within the context of land conservation.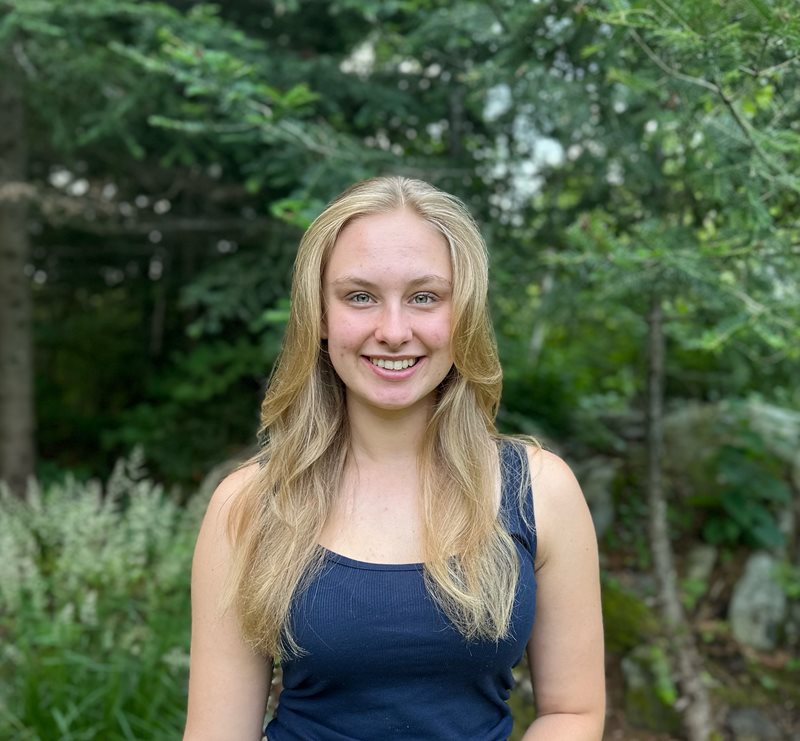 Reef regeneration brings students to the bottom of the ocean
Since 2017, Canadore has fostered a relationship with Caribbean Reef Buddy in Carriacou, Grenada. In collaboration with the Deefer Diving shop, this non-profit organization calls upon volunteers around the world to assist with coral reef monitoring, health impact assessments, data gathering, coral nurseries, and beach clean-up projects.
Currently, the organization is running an experiment that will determine whether manually removing algae from the reefs will help to regenerate coral and increase herbivorous fish populations – an experiment designed specifically with Canadore students in mind.
The creation of the Marine Conservation course at Canadore College set out to provide students with additional certifications, cultural awareness, and hands-on experience while receiving college credits. While in Grenada, students learn to scuba dive and can work towards their Open Water and Advanced Adventurer certifications over the course of 14 days.

"It's not just diving for the sake of diving but having a mission and trying to make a difference," says Jeremy St. Onge, a professor in the School of Environmental Studies. "What makes Caribbean Reef Buddy unique is that we are learning how to dive, but at the same time we're having a positive impact. The students get a sense of why they're doing the work they're doing."
Students directly apply what they learn in the classroom to their work on the reef, including researching credible references, working in team settings, and completing habitat analyses. Although the concepts are the same, the environment is vastly different.
"A Technician identifies, measures, marks down their findings and carries out experiments," explains Kaili. "If I wasn't comfortable doing this part on land already, it would have been very difficult to complete the work in Grenada, not being able to communicate with our words underwater!"
The group completed 19 dives over the course of the two weeks, spending between 25 to 55 minutes underwater each dive. Kaili fell immediately in love with scuba diving, and this newfound passion has led to an unexpected opportunity.

Educational opportunities meet global partnerships
Students in the Environmental program have a choice between a two-year Technician or a three-year Technology stream. As part of the Technologist advanced diploma program, students must complete a Fall semester placement working in industry. For the first time, Caribbean Reef Buddy has offered to create a placement for a Canadore student, allowing them to continue working towards a master diver certification and giving them the opportunity to live in Grenada for three months.
Jeremy recalls the ease and enthusiasm exhibited by his student Kaili over their two weeks in the Caribbean. "I did a dive with her to collect data, and I looked over and she was completely upside down, about a foot away from the coral reef, with a notebook and a pencil, perfectly suspended in the water. It was just amazing to see how easily she took to it, so I pitched the placement idea to her and she ran with it."
Kaili had planned on graduating this past June with her two-year Technician diploma. Instead, she will be heading back to the island of Carriacou to complete this placement with Caribbean Reef Buddy as a third-year student, paving the way for future students to benefit from the relationships Canadore has created with conservation organizations in Grenada.
Graduates of the Environmental programs will also be eligible to enter the Marine Conservation Degree at St. George University in Grenada through Canadore's Pathways program.
Encouraging students to expand their horizons and say yes to opportunities is a major part of a meaningful education.
"I was always someone who liked to plan, but I've learned most about adaptation through this experience," reflects Kaili. "Adapting to new environments, new cultures, new places in the world. Now all I want is for scuba diving to be a part of my life. When you're down there, it feels like nothing else matters other than your breathing. Your only focus is to take it all in and enjoy it while it lasts."
Kaili's placement begins the first week of September through December, when she will return to campus to complete her final semester and graduate as an Environmental Technologist.
To learn more about Pathways and other opportunities available through Canadore's programs, visit https://www.canadorecollege.ca/get-started/credit-transfers.
#Credit Transfer Pathways #Enviro and Biotech #Experiential Learning
---
---