All Stories
Canadore students make their mark against racial discrimination
Mar 23, 2022 | Cindy Males, Public Relations and Communications Specialist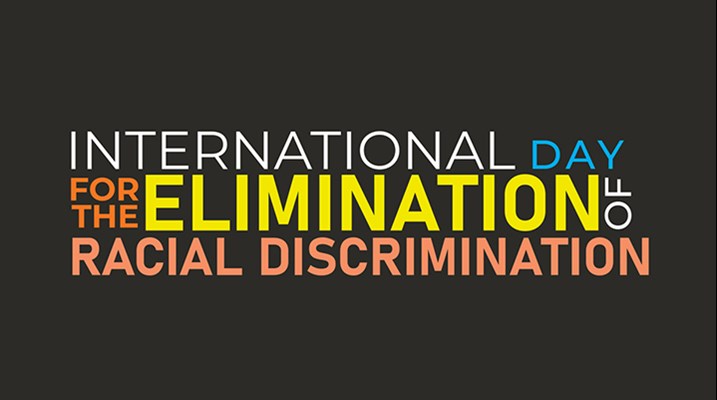 March 21 every year -- the International Day for The Elimination of Racial Discrimination (IDERD) -- begins a week of world-wide solidarity against racism. Canadore College proudly sponsors the North Bay and District Multicultural Centre's annual event to mark the day. This year, two Canadore College students received special recognition.
Third-year Graphic Design student, Chelsea Schmidt, entered the logo contest to design the new face of IDERD's virtual identity. Her submission was chosen from the post-secondary category as the symbol that will be used in the future.
"When creating this logo I wanted it to embody the idea of all races and cultures coming together," Schmidt said. "Eventually I came to the idea of creating a multicoloured pattern that would sit within the logo text. I like to think of each letter representing an individual person and the pattern of colour reaches across the letters showing that we are more than just one race or label."
"It's a great feeling to get to be a part of spreading awareness about discrimination, something that affects everyone around the globe," Schmidt said. "My hope is that this logo can be a representation of crossing barriers created by labels. Crossing these barriers means we can have meaningful conversations about our cultures and experiences. I believe that the more we learn about one another the more empathy we have towards one another, resulting in less discrimination."
Artwork to bring awareness to International Day of Elimination of Racial Discrimination was also submitted for competition. Students from all grades – elementary to post-secondary -- created artwork depicting human rights and equality. Canadore's Building Construction Technician student, Kira Mannisto, won in the post-secondary category.
"I worked on the piece with my boyfriend Alexander Haggie. We were originally making it for the anti-bullying contest the College was putting on," said Mannisto. "I wanted it to portray that we are all human and friends and can be happy no matter our skin tone or body shape or personality. People are people, all our blood runs red no matter what tone we are on the outside. Then we were asked if we wanted to enter this contest as well, and it was an amazing cause so we were all for it."
Both contests are sponsored by the Multicultural Centre, the four area school boards, Nipissing University, and Canadore College.
While progress has been made, racism and discrimination continue to this day. The International Day for the Elimination of Racial Discrimination is also an opportunity to re-commit efforts to combat all forms of discrimination, injustice, systemic racism, and hate.
Canadore recognizes International Day for the Elimination of Racial Discrimination by standing against injustices and prejudices being committed against Indigenous Peoples, racialized communities and religious minorities. The College promotes a safe and respectful learning and working environment.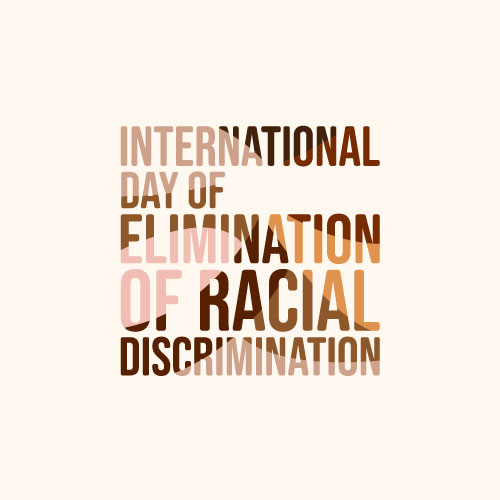 Chelsea Schmidt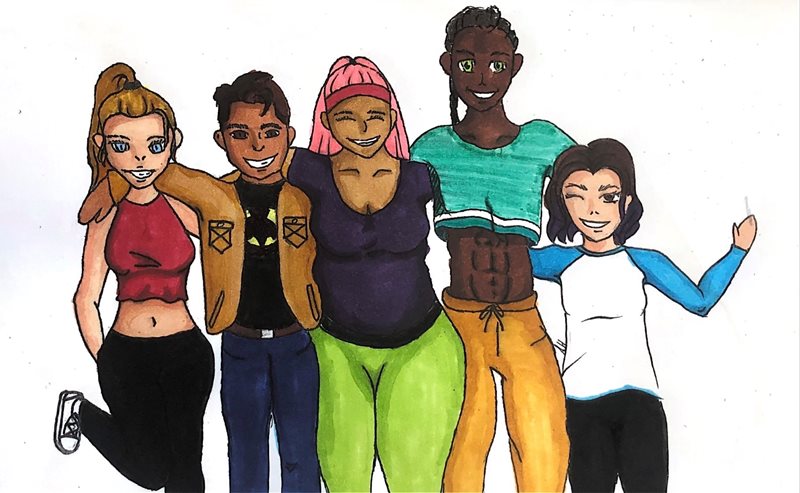 Kira Mannisto
---
---