All Stories
Canadore Students Ride the Giving Wave
Sep 18, 2017 | Canadore College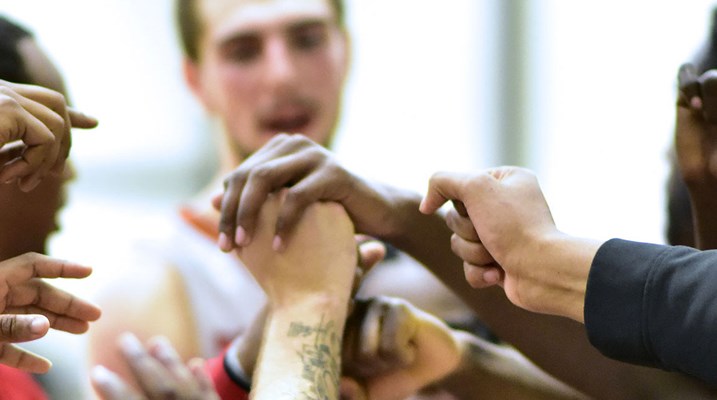 (NORTH BAY, ONT.) – A number of Canadore College students, faculty and staff are delivering a 'Week of Giving,' a comprehensive volunteer effort across the community.
A targeted week of charitable service is planned the week of September 18 -22 in honour of Canadore's 50th anniversary.
"One of the most humbling things about today's students is how much they want to give back to the world," said George Burton, president and CEO of Canadore College. "The spirit of volunteering is very strong in our student body and we can't deny that there is a need for it in our communities."
Students from Canadore's mental health and addiction worker, social service worker, biotechnology, environmental technician, environmental management, dental hygiene and respiratory programs will be volunteering in various capacities with the North Bay Recovery Day celebration, the Great Canadian Shoreline Clean-up, and partnering with the North Bay & District Heart and Stroke Foundation to hold blood pressure clinics throughout the City.
Students participating in the 'Week of Giving' are recognized by the Canadore Volunteers, which encompasses a co-curricular record outlining their achievements to showcase to employers.
"Canadore students are a vital part of our community, bringing significant economic prosperity to our area, as well as adding social diversity and capacity to our region," said Burton. "We owe them a lot of gratitude."
The College's corporate citizenship program runs year-round. In the last academic cycle more than 9,725 hours were attributed to students' voluntary efforts. This year, Canadore is also launching a dynamic leadership program with the global innovative social enterprise, ME to WE.
In celebration of its golden anniversary, the College will also be hosting a community open house at its Commerce Court Campus on Wednesday, September 20 from 11 a.m. – 2 p.m.
Canadore College trains people through applied learning, leadership and innovation. It provides access to over 75 full-time quality programs and has outstanding faculty and success services to students from nearly 400 Canadian communities and 15 international countries. The College and its students add nearly $244 million to Nipissing Parry Sound Service Area economy. Approximately 1,000 students graduate from Canadore each year, and they join 44,000 alumni working across the globe. Canadore receives less than 50 per cent of its traditional funding from the provincial Ministry of Advanced Education and Skills Development and relies on its own innovation and entrepreneurial endeavours and generous donors for the balance.
For more information, please contact: Jessica Charette at 705.475.2538 or jessica.charette@canadorecollege.ca; Carrie Richmond at 705.474.7600, ext. 5216 or carrie.richmond@canadorecollege.ca
#Athletics, Rec, Wellness #Canadore Students' Council #Collaboration #Enviro and Biotech #Events #Experiential Learning #General #Health, Human, Wellness #New #Student Life
---
---