All Stories
Canadore Students Working on Feature Film
Oct 10, 2019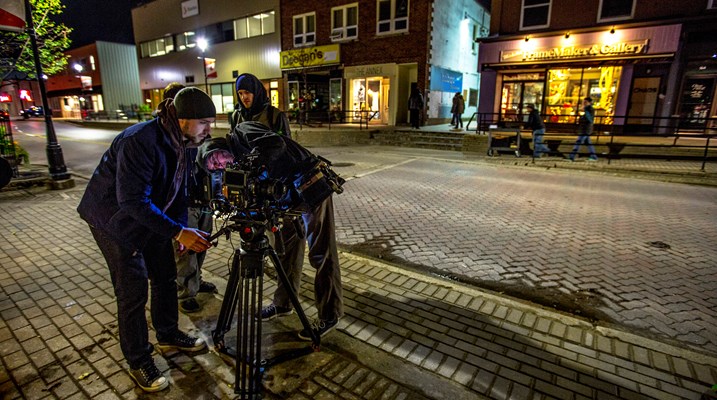 Students from Canadore College's School of Media, Design and Dramatic Arts are making professional contributions to a feature film with Other Animal Entertainment.
An agreement between Canadore and Other Animal provides experiential and paid learning opportunities for students in the college's digital cinematography, television broadcast, post production and acting for stage and screen programs through the production of Cold Strings.
The teen drama will be filmed and produced in North Bay by Ryan Keller and directed by Derek Diorio. The various stages of production have been integrated into program curricula and will provide comprehensive opportunities for mentorship in editing, post production, acting and more.
As a part of the agreement, Other Animal Entertainment for a fee will have access to Canadore's state-of-the art industry equipment and campus facilities.
The film's budget is approximately $1 million and was financed in part by the Northern Ontario Heritage Fund Corporation. The drama stars Matt Close, Mattea Brotherton, Dana Hodgson, Connor Reuter and Maxine Lauzon and is expected to release in 2020.
---
---