All Stories
Canadore Tech Talk – Genomics and the Changing World
Feb 24, 2022 | Denis Dubois and Cindy Males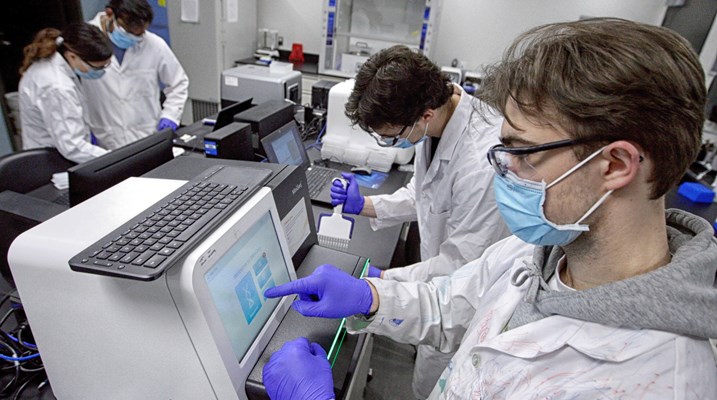 The genome is defined as the complete set of genes or genetic material present in a cell or organism. Many of us are familiar with the terms DNA and RNA, especially since we are currently living in a pandemic world, where these terms have been used in national news for a couple of years. Many of us truly only have general, or limited, knowledge and understanding of the human genome. Not only is this an extremely complex field of study, the knowledge scientists discover keeps expanding at an unprecedented rate.
The Genomics Lab inside Canadore's College Drive Campus has the staff and equipment required to teach students the hands-on skills necessary to work in a real world genomics lab, and has established a state-of-the art applied research facility and capacity. This facility allows the students to apply the theory they have learned in class, and exposes them to a variety of techniques. As the only college in Ontario with a high tech genomics facility, Canadore students are learning how to use equipment such as the Illumina Mini Seq to sequence bases of DNA samples. The applications of DNA sequencing are varied, and include the diagnosis and treatment of disease, speciation, food safety, and sustainable agriculture.
"Out of a stroke of luck, we took the best program we could during a global pandemic," said Ulli Bodnar, second-year student in the Biotechnology program at Canadore. "COVID has everything to do with what we are learning."
Additionally, using real-time quantitative polymerase chain reaction (qPCR), students are able to target and quantify specific sequences within a nucleic acid template. This technique, which detects genetic material from specific organisms such as viruses, is the same one that is used to identify SARS-CoV-2. Although educational facilities are not being used by public health units for diagnostic testing purposes, Canadore is currently supporting COVID-testing capacity for private industry. In addition, the College is positioned to conduct research and sequencing on hemp and cannabis samples. Collectively, the knowledge and skills acquired using this highly modern and sophisticated equipment is foundational to what is being taught in the Functional Genomics and Biotechnology programs at Canadore College.
"The new equipment and infrastructure at Canadore allows the Biotechnology and Functional Genomics students to learn cutting-edge technology, which prepares them well for job and research opportunities," said Tara McGoey, Ph.D. Coordinator, Professor Biotechnology Program.
The opportunity to get hands-on training with highly sophisticated tools in a high tech facility offers Canadore's students the opportunity to prepare themselves for a career in which they can use a unique skill set typically only available in large university settings.
#Enviro and Biotech #Experiential Learning #Program Development #Programs #Research #The Village #Canadore College #sustainability
---
---