All Stories
Canadore Tech Talk – The Future of Audio is Spatial
Apr 1, 2022 | Denis Dubois and Cindy Males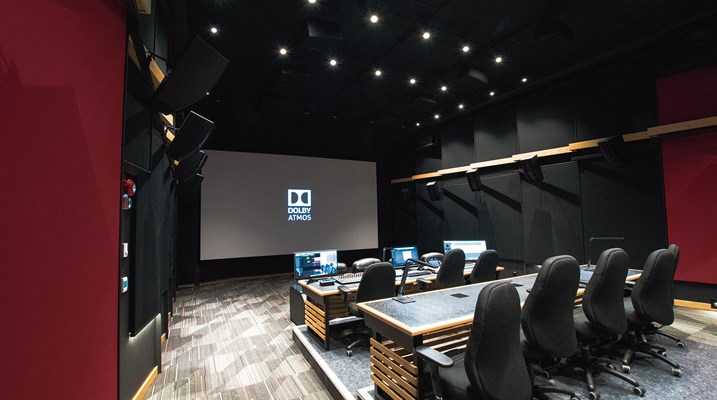 We all appreciate audio in our own way. A listening experience will vary greatly based on environmental surroundings. Whether you are watching a movie in a theatre or listening to your favourite song in your bedroom, the technology used to create the best experience possible is critical to your enjoyment.
In the late 19th century monophonic, more commonly known as mono sound, was introduced. Single-source recording and playback -- simple technology that is perhaps a bit bland by today's standards.
Modern stereophonic, or stereo technology, was invented in the 1930s, allowing sound from two separate microphones during recording to be played back on two separate loud speakers -- a right and a left channel. This created a more vibrant and realistic audio experience.
Fast forward to today and spatial audio is where the future lies. Dolby Atmos goes beyond ordinary listening by transporting you with breakthrough spatial sound experience, drawing you in deeper so you hear and feel more.
Canadore's Post Production program offers a certified Dolby Theatre course that allows students learn to create, edit and enjoy an audio immersive experience.
David Angell, Professor in the Post Production program explains - "rather than panning audio to discrete audio channels like in a traditional surround format (like 5.1 or 7.1), Atmos uses a 3D panner that provides meta data to the Objects and Beds that give positional data for the sound that allows Atmos to successfully mix down to other speaker formats and maintain the impression of spatial positioning, even in stereo."
What powers this theatre is impressive. The theatre itself is simple and elegant. The outer walls are surrounded by 20 speakers, including multiple subwoofers and an acoustically transparent video screen, to allow for audio from the front speakers which are mounted out of sight.
Behind the scenes the equipment and its configuration are very complex. Three complete server racks are filled with sophisticated audio and video equipment controlled by two Apple Mac Pro computers including the proprietary Dolby Atmos software required to create such content.
The Dolby Theatrical Atmos Rendering and Mastering Unit enables the control of sound as an object which can be located precisely where intended, encoding digital sounds, converting digital to analog and, finally, powering amplifiers capable of up to 70,000 watts of peak power. This is ideal to achieve the level of sound quality needed while obtaining full dynamic range.
A facility such as the one found at Canadore makes it possible for the students in Mr. Angell's class to learn how to use Dolby Atmos technology to create their own unique masterpieces, and sets them up with skills for the future.
#College Drive #Experiential Learning #Film #Media #Program Development #Programs
---
---