All Stories
Canadore Training for Increased Social Well-Being
Aug 29, 2017 | Canadore College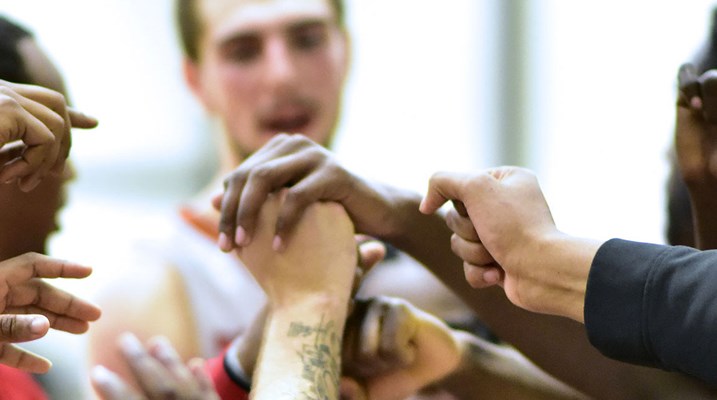 (NORTH BAY, ONT.) – This week, Canadore College is offering professional development workshops aimed at creating inclusive campuses through overall social well-being.
The College is collaborating with well-respected diversity coaching firm, Vital Shift Consulting, to provide customized training tailored to helping the campus community to embrace diversity, inclusion, contemporary social issues and leadership.
"We have a social responsibility to keep up with the pace of change and complexity around us," said Shawn Chorney, vice-president of Indigenous and student services at Canadore College. "Not only do we have to stretch the limits of our cognitive selves, but we have to continuously question our assumptions, shake up the status quo and challenge the existing state to reach for something better."
Chorney believes this duty is heightened within academia, an environment where learning is constant, both in and out of the classroom.
As of this week, more than 50 employees have been trained in LGBTQ 101 program, a workshop developed by Egale Canada, that reviews basic language and definitions, the categories of human identity – sex/assigned sex, gender identity, gender expression and sexual orientation, as well as social location and intersectionality.
"How we choose to identify and express ourselves, and how we are perceived by others through this expression, can have a significant impact on workplace productivity," said Chorney. "Understanding each other, our learners and our community partners will result in greater personal and collective successes."
The LGBTQ 101 training is one of a number of professional opportunities delivered to Canadore's employees to create a safer and more accepting campus community through leadership and empowerment.
Canadore trains people through applied learning, leadership and innovation. It provides access to over 75 full-time quality programs and has outstanding faculty and student services. The College and its students add nearly $290 million to the regions of Nipissing and Parry Sound. Approximately 1,000 students graduate from Canadore each year, and they join 44,000 alumni working across the globe.
For more information, please contact: Jessica Charette at 705.475.2538 or jessica.charette@canadorecollege.ca; Carrie Richmond at 705.474.7600, ext. 5216 or carrie.richmond@canadorecollege.ca
#Collaboration #General #Access and Inclusion #New #Student Life
---
---