All Stories
Chinese New Year 2018
Jan 26, 2018 | Matthew Reid, 2nd Year Broadcasting: TV/Video Production Student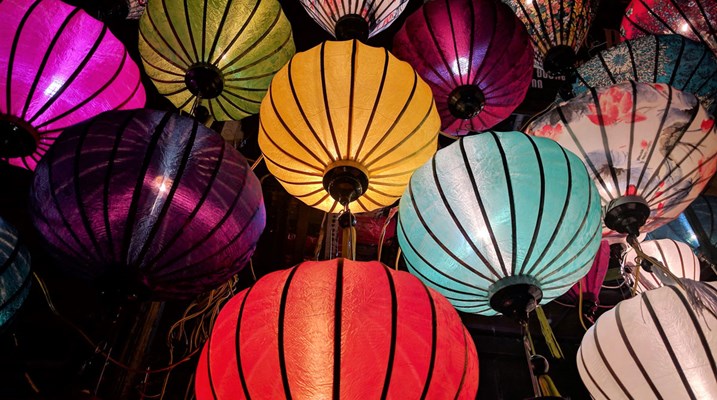 新年的祝福,平日的希冀,愿你心境祥和、充满爱意,愿你的世界全是美满,愿你一切称心如意,快乐无比
"At New Year and always, may peace and love fill your heart, beauty fill your world, and contentment and joy fill your days."
On Thursday, February 15, Canadore College's office of Inclusion & Diversity is hosting the annual Chinese New Year Celebration. The event will be held in the College Drive Cafeteria at 6:00 pm. The Chinese New Year event, amongst many other events, is another example of the office of Inclusion & Diversity maintaining their outstanding reputation of making every Canadore student feel celebrated and included.
This year's animal sign for the Chinese New Year is the Dog. The Chinese New Year is an incredibly important holiday for the Chinese, and it is the first day in the month in the traditional Chinese calendar. Whereas the Christian New Year is based on a solar calendar, the Chinese New Year is based on a lunisolar calendar (A lunar month is about two days shorter than a solar month).
In mythical folklore, and according to tales and legends, the beginning of the Chinese New Year always started with a fight against a monstrous beast called the "Year." The "Year" was a huge monster who had the body of an ox with a lion head and comes from the sea. On New Year's Eve, the "Year" would come out and harm people, property and animals. However, it was rumored that the "Year" was afraid of the colour red, fire and loud noises. Therefore, people would start hanging lanterns at the end of the New Year, launching fireworks, and participating in parades decorated in red.
As someone who has never experienced an authentic Chinese New Year, I look forward to the festivities and to absorb as much culture and information as possible. Keep an eye out for the Chinese New Year celebrations around Canadore's College Drive Campus!
---
---