All Stories
Colleges applaud Ontario budget commitment to modernize apprenticeship training
Apr 12, 2019 | Canadore College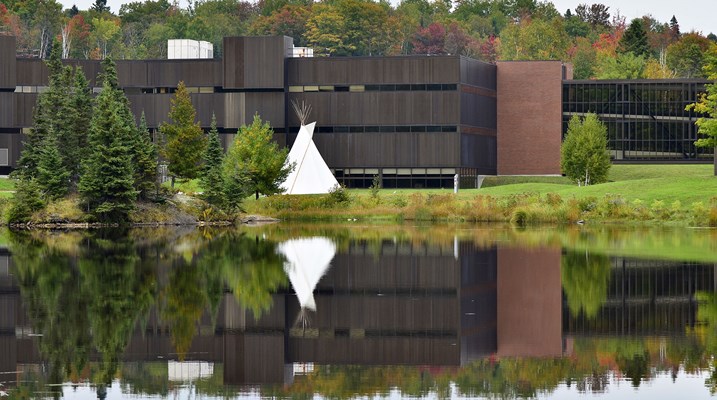 (NORTH BAY, ONT.) – The 2019 Ontario Budget commitment to create a one-window digital portal for apprentices will produce a more highly-qualified workforce according to Ontario's colleges.
"This will ensure more people enrol in apprenticeship training," said George Burton, president and CEO of Canadore College. "It will produce more apprentices to help Ontario close its staggering skills gap."
The current application system is awash in red tape. There is no clear application process and many people seeking to become apprentices find it difficult to get matched with willing employers.
The creation of a one-window portal will make the application process straightforward and easily accessible. Ontario's colleges are eager to support the efforts to create this new portal.
"The government clearly recognizes it should be as easy for students to apply to be apprentices as it is to apply to any other college or university program," Burton said. "Modernizing our apprenticeship system will help make it one of the best in the world."
Other budget highlights to produce a stronger workforce included:
Establishing programs to encourage people to enter the skilled trades.
Launching a new micro-credentials pilot this spring to provide people with the skills employers are seeking.
The budget also calls for a transformation of postsecondary education so that 60 per cent of provincial funding will be tied to performance outcomes by 2024-25. Burton says that Canadore welcomes this news, which returns the focus on institutional and student outcomes combined with the rationalization of performance metrics.
"College education is pivotal to Ontario's success and to ensuring more people find rewarding careers," said Burton. "At Canadore, we are continually striving to meet the needs of employers. We look forward to working with the government to helping more people acquire the expertise that is essential to success in this new economy."
Canadore College trains people through applied learning, leadership and innovation. It provides access to over 75 full-time quality programs and has outstanding faculty and provides success services to students from nearly 400 Canadian communities and 15 international countries. The College and its students add nearly $244 million to Nipissing Parry Sound Service Area economy. Approximately 1,000 students graduate from Canadore each year, and they join 45,000 alumni working across the globe. Canadore receives less than 50 per cent of its traditional funding from the provincial Ministry of Training, Colleges and Universities and relies on its own innovation and entrepreneurial endeavors and generous donors for the balance.
www.canadorecollege.ca
For more information, please contact: Jessica Charette at 705.475.2538 or jessica.charette@canadorecollege.ca; Carrie Richmond at 705.474.7600, ext. 5216 or carrie.richmond@canadorecollege.ca
#Admissions #Employer Services #Experiential Learning #General #New #Office of the President #Programs #Trades and Tech
---
---