All Stories
Culinary Management student represents Canadore College in a national competition.
Feb 10, 2020 | Cindy Males, Public Relations and Communications Specialist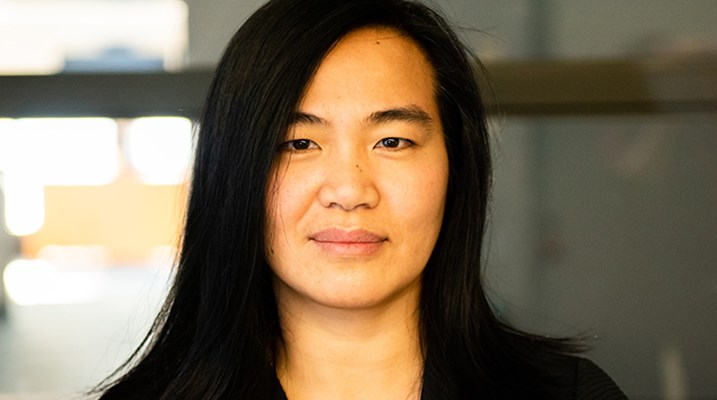 First year Culinary Management student, Kelly Lai represented Canadore College on the national stage last month, as a finalist in a competition focused on healthy eating.
Omnium Dux is an organization based in the province of Quebec that, according to its website, promotes initiatives that "inspire Canadians to eat better and live better". It stages The Healthy Eating Student Competition to promote college and university programs that focus on nutrition and culinary trades in Canada. And it encourages the excellence of future professionals in these industries.
Lai travelled to Montreal for the conference which took place on January 29th, 2020. And while she didn't win, the experience was enriching. There were many unique products that were presented at the conference that may soon make their way into our local grocery stores. One such product was bread made with flour that is sourced from crickets.
"I know that sounds weird, but being Asian I've eaten things that are not common in the North American diet." she says. "Protein is protein"
She also enjoyed learning about what is "up and coming" in the culinary world.
"Ghost Kitchens is one of the concepts they were talking about," she says. "And, pop-up kitchens, very popular and getting more traction."
A ghost kitchen is a fully professional cooking facility that prepares delivery-only meals. A pop-up kitchen is one set up to showcase culinary talents at a temporary location.
"To see what's out there, it was fun to see it presented," she says.
The competition is judged by a jury of five experts in nutrition and/or the food industry. The students were presented with a case study of a busy family and directed to create recipes and suggest ways to become more efficient. Lai's entry consisted of six recipes that were easy to prepare and five tips on how to save time and reduce waste.
"It was rotisserie chicken with steamed beans and some sautéed potatoes," she says of one of her entries. "So easy, but low fat. That was one of the parameters. I think each recipe, time-wise, took 15 minutes to prepare and 20 minutes to make."
"Canadore is so proud of Kelly Lai for representing Canadore at the national level," says Canadore College President George Burton. "It's a testament to the skills she has learned and demonstrated in the Culinary program under the guidance of our wonderful staff."
Lai says she knows the recipes save time because she uses them in her own life to help her balance her studies and time with her children. And she hopes to be able to enter the competition again next year.
#Culinary #Events #Student Life #News #George Burton #Canadore College #President #North Bay
---
---