All Stories
Digital Capacity at Canadore - ACE wraps up VLS1.0
Mar 17, 2022 | Cindy Males, Public Relations and Communications Specialist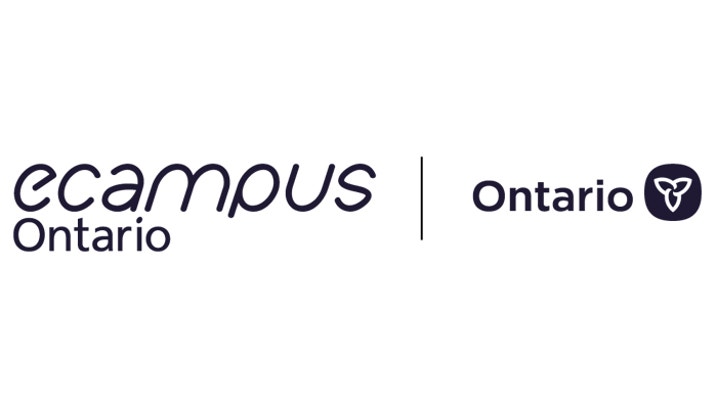 Canadore's Academic Centre of Excellence (ACE) has been hard at work developing faculty and student supports for virtual learning. In December 2020, the Ontario Ministry of Colleges and Universities launched the $50M Virtual Learning Strategy (VLS) to drive the growth and advancement in virtual learning across the province's post-secondary institutions. The strategy will expand the possibilities of traditional and life-long learning through accelerated use of both online and hybrid learning. Canadore College received $265,542 from the VLS to develop targeted supports. The project is now complete and those supports are available for faculty and students.
Through the VLS1.0 Digital Capacity – Targeted Supports project, ACE hired personnel to design, develop and re-imagine high-quality virtual learning spaces and resources to further the VLS initiative principle to achieve excellence in virtual teaching and learning at Canadore. The spaces and resources include:
A re-developed ACE website into a public virtual space for faculty to learn about the teaching resources and support available to them at Canadore;
The re-design and update of Canadore's current New Faculty Orientation course into one for HyFlex (in-person and online) delivery;
The development of a virtual Tech Support space for students to learn how to use the College's educational technologies and online learning best practices; and
The development of instructional material, templates and videos to augment ACE's iLearn faculty instructional support spaces.
These supports will ensure high-quality learning experiences for students across the College now, and in the future; learners will participate in learning experiences that apply the use of standard 21st Century digital workplace and social technologies and practices; the virtual content will be accessible and compliant with Accessibility for Ontarians with Disabilities Act (AODA) standards; and will demonstrate Canadore's commitment to high-quality virtual learning to current and prospective learners by the public display of virtual learning resources and professional development opportunities.
"The funding Canadore received enabled the Academic Centre of Excellence to develop enhanced virtual learning tools and supports for our faculty and learners," said Dr. Ahmed Obaide, Canadore's Vice President Academic. "Those will be of continued added value post pandemic and, as we evaluate lessons learned in the past couple of years, to inform and affirm our delivery model and pedagogical strategies as part of our sustained commitment to student success as well as program and service excellence."
"There are many benefits to faculty in the VLS project," said George Burton, Canadore's President and CEO. "The resources and supports they need are in formats they can access anytime and anywhere to teach effectively in person, remotely or in blended learning environments. By increasing our capacity for virtual learning, Canadore ensures we will continue to see healthy enrolments in the future. The enhancements will attract learners from across the country and around the world."
---
---