All Stories
Embracing innovation and increasing productivity are key to prosperity
May 19, 2022 | Cindy Males, Public Relations and Communications Specialist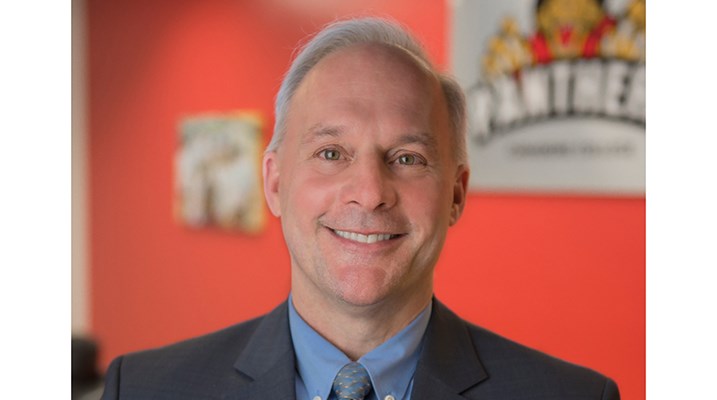 Ontario's future will look significantly different from what we had in pre-pandemic times.
Artificial intelligence, robotics, and other innovations are already revolutionizing the workplace. This transformation will only accelerate in the years ahead.
As well, the aging workforce is creating more pressure to strengthen the healthcare workforce and increase productivity in all sectors. And all businesses and other sectors will be affected by Canada's transition to a lower-carbon economy.
It might all look quite daunting, but this is also a huge opportunity for our province.
To successfully drive growth and prosperity, Ontario must embrace innovation and ensure the province is a world leader in this new economy.
College education will be pivotal to Ontario's success.
More than ever, employers are looking for people with the specialized expertise and the creativity to help boost their productivity. This means it is essential that students have access to the high-quality, career-focused programs at our colleges.
Ontario has already taken some significant steps to strengthen college programs and make college education more attractive to students and parents.
The government's recent decision to allow colleges to develop new three-year degree programs and expand their range of four-year degrees was a game changer.
It will elevate our post-secondary system on the world stage and appeal to students in Ontario and beyond who want career-focused programs that lead to degrees. It also responds to the growing demand from employers for more highly qualified graduates from degree programs.
As the province prepares to elect a new government, we must be ready to build on this momentum.
One priority for our next government must be to continue investing in new technology and equipment at our colleges. Ensuring our programs are at the forefront of new innovations will help graduates make meaningful contributions to our economy and strengthen our communities.
Ontario must also look to expand the applied research collaborations between colleges and our small- and medium-sized businesses. This sector accounts for 98 percent of the businesses in the province of Ontario.
These applied research projects provide students with real-world opportunities to help businesses find solutions to practical problems. This leads to the creation of new products that can be commercialized in Ontario and to new efficiencies that boost productivity.
Our next government should also collaborate with colleges and others to create a post-secondary action plan to tackle climate change.
Colleges are already leaders in the fight to reduce emissions and should play a prominent role in the province's future efforts. This would include everything from training more people for sectors like the electric vehicle industry to upgrades that promote greater efficiency on our campuses.
Finally, colleges will continue to be key to strengthening healthcare. The recent government decision to allow colleges to create independent nursing degree programs that don't require a university partner is already attracting more students to the healthcare profession.
With the right policies and support, there are tremendous opportunities ahead. We encourage all candidates in the Ontario election to learn more about how colleges and government can work together to recharge Ontario.
-30-
Canadore College trains people through applied learning, leadership and innovation. It provides access to over 80 full-time quality programs, has outstanding faculty and provides success services to students from nearly 400 Canadian communities and 15 international countries. The College, its students, and alumni add $369 million to the Nipissing Parry Sound service area economy. Approximately 1,000 students graduate from Canadore each year, and they join 47,000 alumni working across the globe. Canadore receives less than 50 per cent of its traditional funding from the provincial Ministry of Colleges and Universities and relies on its own innovation and entrepreneurial endeavours and generous donors for the balance.
For more information contact:
Cindy Males
Public Relations and Communications Specialist
705-475-2538
cindy.males@canadorecollege.ca
---
---