All Stories
Essential supports for Ontario college students creates $160-million shortfall: Deloitte
Oct 10, 2017 | Canadore College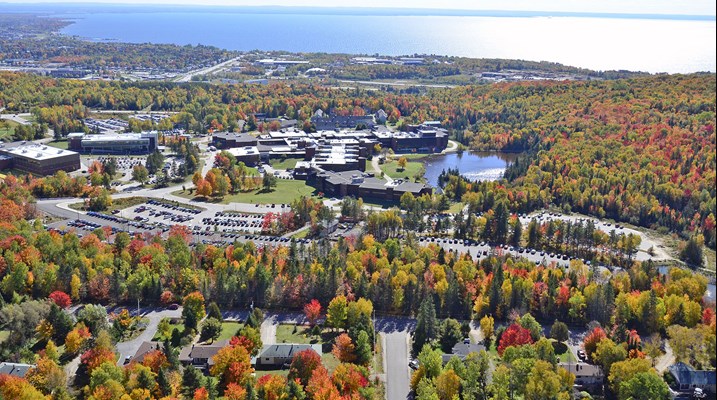 (NORTH BAY, ONT.) – Providing essential supports and services for students at Ontario's colleges has created a funding shortfall of over $160 million a year, says a new report by Deloitte.
"Every student is entitled to get the support they need to complete their program," said George Burton, president and CEO at Canadore College. "All students should have the opportunity to acquire the professional qualifications that help them reach their full potential. There are greater issues with regards to ensuring that all students can access quality education equitably no matter where they reside."
A growing segment of students requires additional assistance to complete their program, including services that address language barriers, mental health challenges and learning disabilities. This segment of the student population also represents one of the fastest growing populations in the college system, such as recent immigrants.
The Deloitte report, Enabling Sustained Student Success, found that colleges spend $206 million a year to support these students requiring additional assistance, while the provincial funding is about $45 million a year. To meet the shortfall, colleges must divert dollars from college operations and academic programming.
The Ontario government has acknowledged there are funding challenges. In May, the province announced an additional $6 million a year to support mental health services at colleges and universities. However, the Deloitte report issued today shows there is much more to do.
The report said the support services provide an estimated 13 per cent rate of return on investment.
It said programs aimed to this student group help produce more highly qualified graduates who will earn higher incomes. Along with helping more people find rewarding careers, the benefits to Ontario include higher tax revenues and reduced social assistance costs.
In addition to addressing the funding challenge, the report highlights other steps that should be taken to improve the available support. These include measures to help improve the students' transition from secondary school to college.
"Supporting each and every one of our students through barriers that we know are common and wide-spread, benefits the entire community," said Burton. "We're committed to helping greater numbers of students graduate and go on to great careers."
Canadore College trains people through applied learning, leadership and innovation. It provides access to over 75 full-time quality programs and has outstanding faculty and success services to students from nearly 400 Canadian communities and 15 international countries. The College and its students add nearly $244 million to Nipissing Parry Sound Service Area economy. Approximately 1,000 students graduate from Canadore each year, and they join 44,000 alumni working across the globe. Canadore receives less than 50 per cent of its traditional funding from the provincial Ministry of Advanced Education and Skills Development and relies on its own innovation and entrepreneurial endeavours and generous donors for the balance.
For more information, please contact: Jessica Charette at 705.475.2538 or jessica.charette@canadorecollege.ca; Carrie Richmond at 705.474.7600, ext. 5216 or carrie.richmond@canadorecollege.ca
---
---