All Stories
Final words: Thank you
Jun 12, 2018 | Jessica Couch, High School Co-Op Student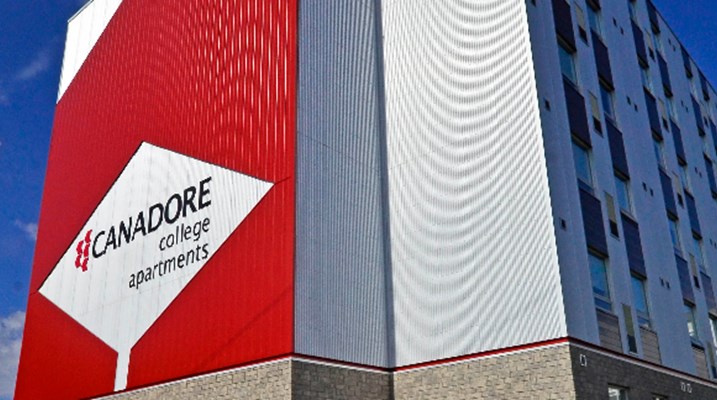 On my first day of co-op at Canadore, and in my first blog, I wasn't confident in my abilities and if I really knew what a college actually consisted of… now I can proudly say that I don't just know the meaning of a college, but I know how much work goes on behind the scenes.
I've experienced jobs that I didn't even know could be a career path for me or even existed. Because being a high school student, I'm made more aware of the 'common' jobs like a doctor and a lawyer, or a nurse — not that there's anything wrong with those careers, it's just that I wasn't passionate about stuff like that. But coming to Canadore felt relieving, as if I finally found something that I can work with to move on as a young adult, which was my co-op goal… to expand my mindset and find a start.
If it wasn't for my placement at Canadore I would have never taken the opportunity to write an essay and actually have it picked to participate in Rotary's World Affairs Seminar in Wisconsin. I can thank all of the employees at Canadore who welcomed me and prepared me for this accomplishment. They have all been there to help answer my questions and I never would have had enough confidence in my abilities to apply without them.
Being able to help in so many different departments, such as International, Human Resources, Marketing and more didn't only give me a different outlook on potential career paths, but on life, and how many different opinions there are around the world. I can't help but wonder what else there is to learn.
Now my co-op experience may be over at Canadore College, but if there's one big thing I've learned is that the 'learning' never ends and I'm not going to pass up any more opportunities within my reach because I don't want to be done learning yet.
Thank you to everyone at Canadore College for all of your hard work and giving me this opportunity to learn with you. This is an experience I will never forget!
#Collaboration #College Drive #Corporate Communications #Experiential Learning #General #International #New #Office of the President #Profile #Recruitment
---
---