All Stories
Game Design at Canadore College
Mar 15, 2021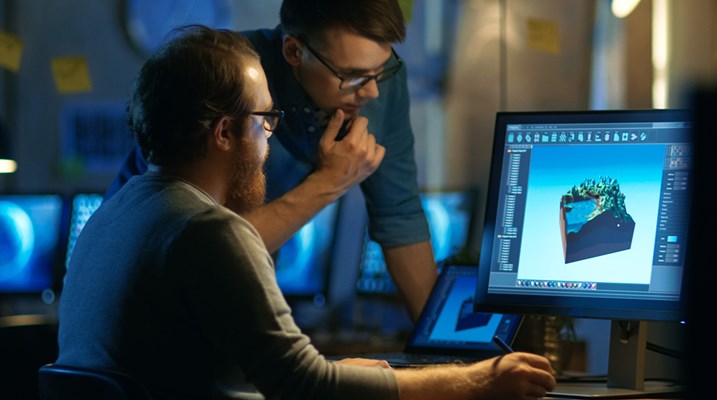 Canadore College welcomed its first Game Design and Development students in the fall of 2020. The three-year advanced diploma program is unique in Ontario. Instead of focusing on only one aspect of the game production process, the program at Canadore combines both artistic and technical skill development.
At Canadore, learners will explore elements of the design process, foundations of computer programming, and a subset of interpersonal skills required for success in the industry. Experiential learning and applied research opportunities are embedded throughout the program delivery.
Graduates will be qualified to work in a variety of gaming-related professions including:
Game developer and designers;
Interactive media developers; and
New technology producers.
It's anticipated Canada will see more than 52,000 job openings in these professions in the next five years.
Canadore's Game Design and Development program prepares students for success by:
Consulting with industry professionals;
Employing the same tools used every day in the industry (Unity, Unreal, Maya, Blender);
Looking ahead to "what's next" by exploring new and emerging technologies (AI, AR, VR); and
Focusing on the key skills graduates will use every day to build games.
"Working in the video game industry, I see the day-to-day challenges placed on teams. Developing games is a complex process which demands that each discipline work closely together. Canadore has tailored a program which reflects these real-world demands, and gives students an in-depth understanding of how art, design and technology come together to deliver interactive experiences. By graduating from Canadore's Game Design and Development Program, students can be confident they will develop the necessary skills to be successful in the video game industry."


Matthew Huard, Principal Engineer Warner Bros. Games, Founding member of Canadore College Program Advisory Committee for Game Design and Development
#College Drive #Experiential Learning #Media #Program Development #Programs
---
---