All Stories
Green Energy event set to educate, inspire
Oct 31, 2017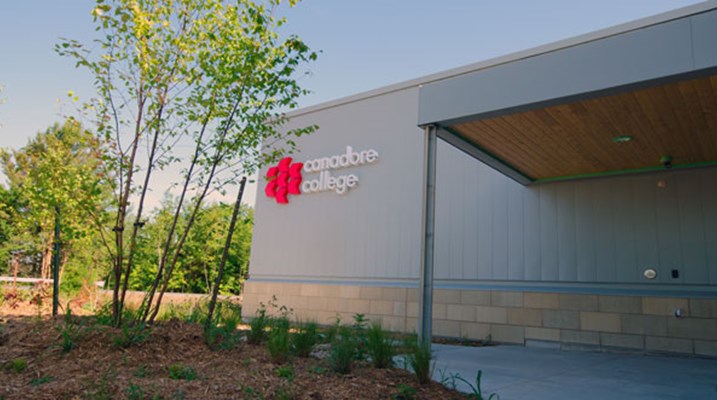 A public event about sustainable energy is being hosted by Canadore College and the Georgian Bay Biosphere on the 4th of November.
The Green Energy Forum will feature a tradeshow of 20 booths from across organizations and businesses related to energy, including architects, solar companies, utilities, and electric vehicles, including a Ford C-max, Tesla, and Chevrolet Volt, where the owners will answer questions starting at 9:30 a.m.
"This is a community event," says Greg Mason, general manager of the Georgian Bay Biosphere Reserve. "There are a lot of things going on related to renewable energy and climate change, and this is a place to start the conversation in our community and see what we might do in our area."
For example, the 2018 'State of the Bay' report being prepared by GBBR for next spring will present new data for Georgian Bay that shows water temperatures warming over time and show less ice cover on average in winter. "Both of these measurements are consistent with the global scientific consensus on climate change," says project coordinator David Bywater. "We don't know all the implications but we are working with scientists to learn more about how these trends are affecting Georgian Bay."
Keynote speaker, Dr. Peter Sale, will present a short talk at 10:00 a.m. about the impacts of climate change in the Parry Sound area. He is distinguished professor emeritus at University of Windsor and lives in Muskoka. He says:
"We live in a world which is radically different than it used to be, and one that continues to change – climate change is the most obvious but not the only aspect of this change. The changes are occurring because of human activities locally and globally, and local action can ameliorate them, although concerted global action over long spans of time is needed to bring them fully under control. I will use the Muskoka Watershed's recent report on climate change to illustrate what we can expect here over the next 2-4 decades, and the kinds of action we should take if we want to retain the beautiful, healthy environment and the lifestyle we now enjoy."
Participants can then choose from a series of short workshops. "The topics focus on helping people improve the energy efficiency of buildings that they're in, and also designing new buildings in the future, both as individuals and as a community," says organizer Laura Peddie of Candadore College Parry Sound. There will be information booths, utilities, vendors, architects, and a children's activity.
One workshop will be led by home energy efficiency expert, Myles Donahue. "No matter what kind of building you live in, Myles will teach you about upgrades that conserve energy, save money, and reduce your carbon footprint," says Mason. "Retrofits can be expensive and people want to know what will be the results, financially and for the environment." That session will be followed by a workshop on design considerations for becoming solar-ready. "Whether you want to retrofit a current building or are starting a new design, there are some design tips that will help with your plans."
Melinda Zytaruk, community renewable energy expert and general contractor from Baysville, Ontario, will lead another workshop. She will present the experience of Lake of Bays Renewable Energy Co-Operative and how the community launched a non-profit organization that builds renewable energy facilities. Her work as general manager for a green construction company in Muskoka, the Fourth Pig worker co-op, will give specific examples of projects in the area. This workshop will be followed by an open discussion about what the Parry Sound area is doing, and could do, to support green energy.
For those who pre-register, there is a bus going to a strawbale solar house in Seguin township at 12:30 from Canadore, for a guided tour of an off-grid home with hosts Kristy Kujala and Glen Hodgson. Space is limited and the bus returns to Canadore by 3:00 p.m. People who are interested may register at strawbale.eventbrite.ca or call Canadore College at 705.746.9222. This event is sponsored by TD Friends of the Environment Foundation.
---
---