All Stories
Grow Pods at Canadore begin to produce
Feb 2, 2022 | Cindy Males, Public Relations and Communications Specialist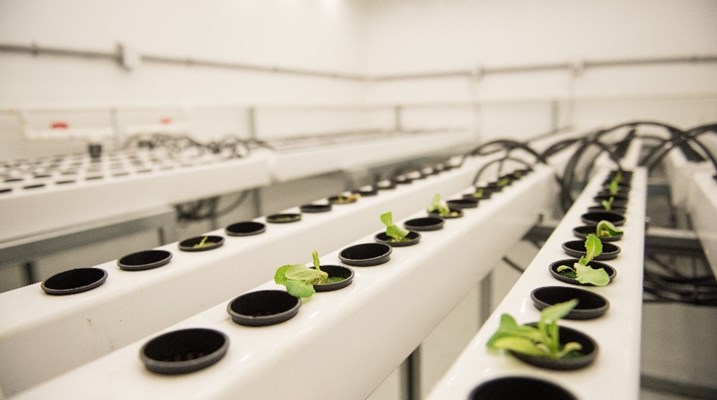 Two years ago, Canadore College announced its plans to support and improve food supply to vulnerable northern communities. The COVID-19 pandemic delayed construction of the sustainable food development site that houses four grow pods. Despite the delay, Canadore's culinary kitchen received its first order of fresh herbs this week.
"Students are taught that one feasts with all five senses," said Lou-Anne Robinson, Culinary Technologist. "Adding fresh and fragrant herbs as a finishing touch to a dish can take it to new heights and create an extraordinary sensory experience. Having such visually appealing, nutritious and environmentally sustainable additions to our kitchen is wonderful and we are grateful for the collaboration."
Canadore is investing in a sustainable food development site – the Controlled Environment Agriculture Centre of Excellence -- that will house grow pods to produce fruits and vegetables. Initially, the grow pods will be used for academic training, like providing herbs for the culinary programs, and applied research focusing on foods grown in various environments, using evolving technologies and hybrid growing methods, and maximizing yields.
Canadore's food security project and demonstration site will work toward creating food sovereignty in rural and remote communities in the north. The pods operate 24 hours a day and will have the capacity to produce approximately 30,000 pounds of food a year.
"The food security program will support food sustainability and improve health outcomes for many northern residents," said George Burton, Canadore College President and CEO. "The pods will offer a year-round alternative for remote communities to grow and purchase nutritious produce at reasonable prices. The produce will be grown closer to home, helping to cut down on shipping costs and making healthy food more affordable."
"Canadore College is committed to exploring, innovating and learning about new ways to improve food security for northerners as part of our ongoing sustainable development efforts," said Shawn Chorney, Canadore College Vice President Strategic Infrastructure, Indigenous and Learner Services. "The harvest and provision of food to 100 Elements dining room is a significant step to proving proof of concept for the off-grid grow pods, and lends to our larger vision of a sustainable campus where no one is hungry. We look forward to ramping this up further in 2022 as we provide fresh food for our students and other community stakeholders."
Plants grown in grow pods are not exposed to the elements. The food development site is a climate-controlled environment, supplying mold and pest-free produce. Work is underway to establish three additional sites in northern communities as a pan-northern Ontario pilot project.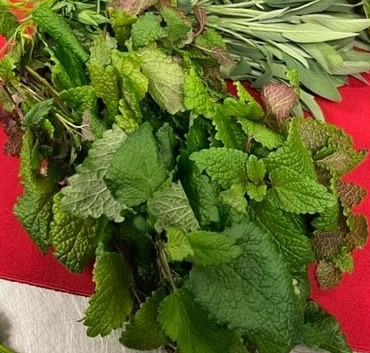 ---
---