All Stories
Homeowners encouraged to consider benefits of renting to students in light of housing shortage
Aug 3, 2022 | Cindy Males, Public Relations and Communications Specialist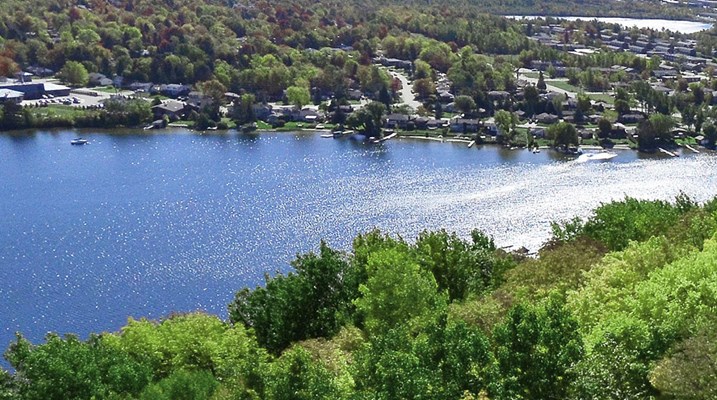 As the housing shortage across the province continues, Canadore College and Nipissing University, together with Near North Landlords' Association, are encouraging homeowners to consider the benefits of renting accommodations to students.
As they get set to welcome students back to class this fall, both Canadore College and Nipissing University are expecting their residences to be at full capacity and are actively managing waitlists.
"While we are pleased to see our residence buildings in high demand, we know this means that some students are still searching for a place to live for the upcoming year," said Nipissing University President and Vice-Chancellor, Kevin Wamsley. "The community's support is vital to ensuring our students feel welcome in our city and that they have access to safe and affordable housing while they live, learn and work in North Bay."
"Families enjoy a rewarding experience when they bring students into their homes," said George Burton, Canadore College President and CEO. "Postsecondary students add diversity and richness to our community, and they benefit from support and community involvement when they stay with local families. We encourage the community to consider participating in our home stay program because safe and secure housing is paramount to a successful academic experience."
Homeowners interested in learning more about the benefits of renting rooms to students and what's involved, are encouraged to attend an information session on Tuesday, August 9, 2022 at 7 p.m. at the NUSU Student Centre (221 College Drive).
"Canadore and Nipissing are big economic drivers for our city and we need the community to rally together to ensure there are adequate housing options available for students who are making North Bay their home for the academic year," said Tricia Marshall, Near North Landlords' Association.
In addition to providing an additional income stream, often backed by parental support, Marshall says renting to students has a host of other benefits including the short-term nature of student rentals and the opportunity to play a role in supporting students living away from home by connecting them to the local community.
Canadore and Nipissing currently partner with Places4Students.com to manage off-campus listings and to assist students in securing off-campus housing.
Those interested in listing a space for rent can do so via the Places4Students website at https://www.places4students.com/Landlord/Register or by emailing offcampusliving@nipissingu.ca.
-30-
Canadore College Media Contact:
Cindy Males
Public Relations and Communications Specialist
Canadore College
705-475-2538
Cindy.Males@canadorecollege.ca
Nipissing University Media Contact:
Meghan Venasse
Manager, Communications
Nipissing University
705-474-3450 ext. 4615
meghanv@nipissingu.ca
---
---