All Stories
ICAMP Featured at Nation-Wide Applied Research Forum
Nov 10, 2016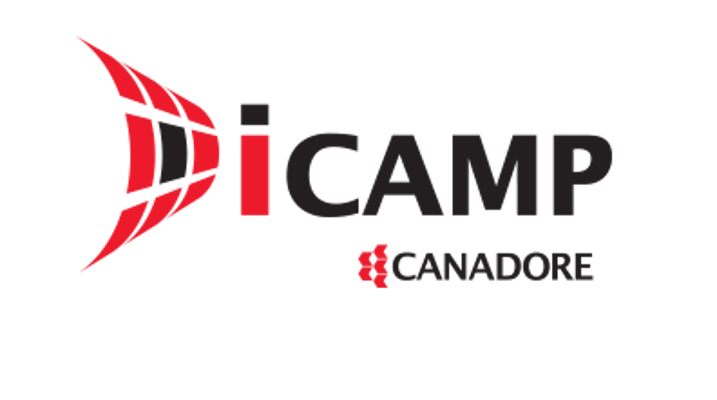 (TORONTO, ONT.) – Two youth from Canadore College's Innovation Centre for Advanced Manufacturing and Production (ICAMP) were chosen to present their venture and research submissions at the Colleges and Institutes Canada applied research, entrepreneurship and innovation forum this week.
Out of six presentations to be given to a nation-wide panel, Liam Cooley and Cory Wigle, both student interns at ICAMP, were chosen to independently present their submissions to a panel of judges comprised of Members of Parliament and influential leaders on innovation.
Cooley presented his business, Cooley Custom Knives, a small business manufacturing custom knives for collectors. He combines high quality materials with precision manufacturing tools and techniques to create some of the best products in the industry. Cooley presented various elements of his design and manufacturing processes and highlighted the assistance that Canadore has provided him in his venture.
Wigle presented his work on an applied research project to develop an industrial inspection robot in partnership with WB Melback Corporation for which he was responsible for designing and fabricating the robot chassis, skin, camera and sensor mounts and cooling system components. Using tools including Solidworks and 3D printers, he manufactured cooling system components, as well as camera and sensor mounts that let the team adjust the sensors using set screws. Using the waterjet cutter and fabrication shop equipment, he cut and assembled the robot body, complete with aerogel insulation.
Wigle and his ICAMP project were voted into the top three in the forum's applied research category and he was invited to present his project to the broader live audience and a additional dignitaries from both the private and the public sectors. He finished in second place against a host of impressive research projects from across Canada.
"We're very proud to be working with focused, driven and forward-thinking youth," said Evan Butler-Jones, applied research lead at Canadore College's ICAMP facility. "The pace of change we are all facing in today's world is astounding. Ideas, business models, processes, and technologies are constantly being challenged, reinvented and created. Surrounding ourselves with such talented and creative young people is integral to staying on top of the innovation curve."
The youth entrepreneurship/research showcase was a part of a symposium aimed at bringing together academic colleagues, partners and stakeholders from across the country to share strategies and success stories on how colleges and institutes are helping to make Canada a "confident nation of innovators". Topics ranged from creating applied research partnerships that respond to the R&D needs of all sectors; equipping students with the skills, experience and attitudes that make them "innovation ready"; accelerating the growth of new businesses and social enterprises on campus and in communities.


Canadore trains people through applied learning, leadership and innovation. It provides access to over 65 full-time quality programs and has outstanding faculty and student services. The College and its students add nearly $290 million to the regions of Nipissing and Parry Sound. Approximately 1,000 students graduate from Canadore each year, and they join 43,000 alumni working across the globe.
---
---