All Stories
Ideal National Challenge
Mar 27, 2018 | Matthew Reid, 2nd Year Broadcasting: TV/Video Production Student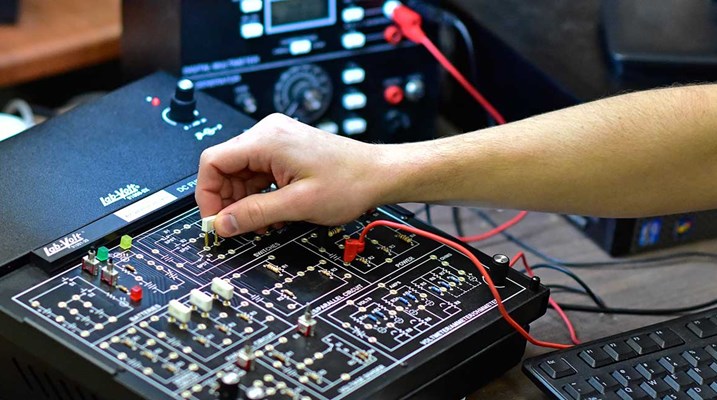 Do you have a competitive Spark? The 2018 IDEAL National Competition is one that is "highly-charged" and is a great way to find the best electrician in North America. Art Clabby from IDEAL Industries recently visited Canadore College, and allowed the students to participate in the IDEAL National Challenge.
The initial mini-challenge was a small wiring project that students were required to complete and were later assessed on time and quality of work. 17 of Canadore's finest students participated, and the top 8 students were each awarded $50 PC Gift cards which were provided by the Electrical Techniques Staff, and the top student received a vest courtesy of IDEAL Industries.
Excitingly enough, any student that has a top time for Canada has the opportunity to compete in Orlando, Florida, where the top prize is a whopping $75,000.
The top Canadore Students were (in order):
Brendan Tessier 2:33
Paul Poisson 2:38
Eric Gagnon 2:39
Joseph Sutherland 2:45
Luke Lafreniere 2:50
Shawn Fader 2:59
Caleb Arsenault 3:06
Beau Geasing 3:30
"Get amped to show your skills, test your limits, and compete against some of the best tradesmen and women in the industry. This race-against-the-clock competition is where electricians become legends." – IDEALNationals.com
---
---