All Stories
Infusion of Care Professionals Coming to North Bay
Nov 9, 2018 | Canadore College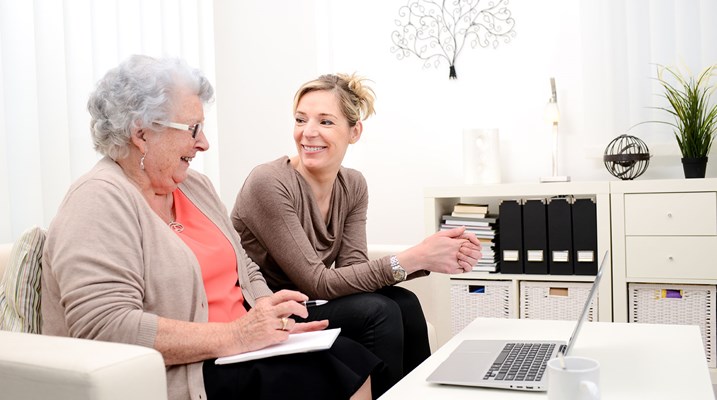 (NORTH BAY, ONT.) – A new partnership between Canadore College and Canadian Shield Health Care Services Inc. will be creating 60 new personal support worker and nursing jobs in North Bay.
Discussions began over six months ago when Canadian Shield Health Care heard about The Village, Canadore's new integrated living and learning facility. Company chief executive officer Maneesh Walia believed that The Village aligned perfectly with their goals for market expansion and professional development.
"We aren't your standard health care provider," said Walia. "Our services are designed to be completely client-centric, and we offer innovative approaches to nursing, personal care, home making, companion services, accompanied visits and care giver relief to support safe and happy independent living."
As a part of the collaboration, Canadian Shield Health Care will have client care offices located within The Village, and will deliver customized vocational learning programs, developed by Canadore College, to enhance cross-functional knowledge in respiratory therapy, mental health, safe mobility, cognitive stimulation among care giver teams.
Renovations for the office space are anticipated to begin as early as next week and the company has begun workforce development work with the cohort of 60 health care graduates it is hiring in May 2019.
"Canadore's approach to interprofessional care and culturally-aware and integrated practice is like none we have ever seen," said Walia. "Having said that, it is precisely what has been missing in our field across the province. This collaboration will help our workforce to serve culturally-diverse populations with even more respect and dignity than ever before."
Personal support workers are consistently rated as one of the most-needed occupations in the districts of Nipissing and Parry Sound. The college has been delivering the one-year personal support worker postsecondary certificate for more than 40 years. Canadore expanded this year's program delivery to create capacity for an additional 32 students in September 2018 and is exploring the launch of an accelerated PSW intake in the spring of 2019. The college also has a long-standing history of delivering various levels of nursing credentials.
"The Village has always been about creating greater capacity for improved health outcomes for our entire community," said George Burton, president and CEO of Canadore College. "Canadore College's partnership with Canadian Shield Health Care is a catalyst in bringing this goal into reality."
The Village is the only model of its kind in Canada focused on collaborative interprofessional education and the integration of Indigenous, Eastern and Western healing and wellness practices. The Village will integrate seniors' and community care with teaching, experiential skills training and applied research in one facility.
Canadore College trains people through applied learning, leadership and innovation. It provides access to over 75 full-time quality programs and has outstanding faculty and provides success services to students from nearly 400 Canadian communities and 15 international countries. The College and its students add nearly $244 million to Nipissing Parry Sound Service Area economy. Approximately 1,000 students graduate from Canadore each year, and they join 45,000 alumni working across the globe. Canadore receives less than 50 per cent of its traditional funding from the provincial Ministry of Training, Colleges and Universities and relies on its own innovation and entrepreneurial endeavors and generous donors for the balance.
For more information, please contact: Jessica Charette at 705.475.2538 or jessica.charette@canadorecollege.ca; Carrie Richmond at 705.474.7600, ext. 5216 or carrie.richmond
#Aboriginal #Alumni #Collaboration #College Drive #Employer Services #General #Health, Human, Wellness #New #Programs #The Village
---
---