All Stories
Intergenerational Learning Initiative Strengthening Community
Sep 6, 2018 | Canadore College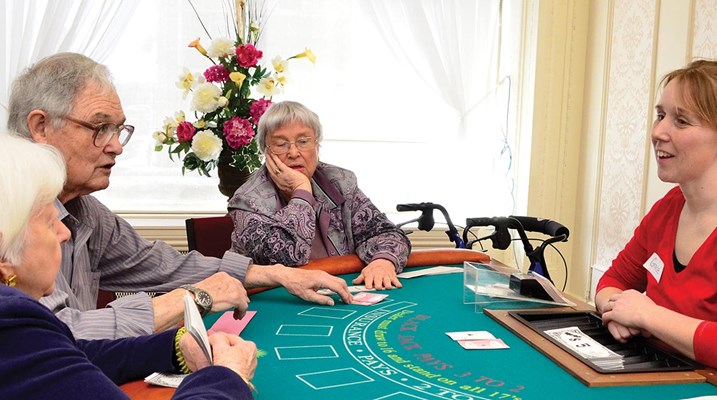 (PARRY SOUND, ONT.) – Canadore College is launching a new intergenerational learning initiative to connect children and seniors with the goal of enhancing social, mental and physical health.
Learning opportunities Canadore College, Parry Sound, received funding to provide unique, innovative, intergenerational learning opportunities to bring seniors together with children, to learn from each other about a variety of different topics such as honeybees, making medicine bag, health and wellness, cooking, pollination, and more.
Research has shown that individuals aged 60 and over feel a greater sense of fulfillment when they develop connections with younger generations. They also have the chance to increase social circles, learn skills, identify with a sense of purpose, reduce isolation and experience less depression. Youth benefit from adopting healthy aging perceptions, anxiety reduction and learning historical perspective.
During the 10 session program, seniors and youth with participate in workshops associated with the community apiary, traditional Indigenous teachings, health cooking on a budget, storytelling, fitness, movie making and more. Each session will be led by either the seniors group or the children group with support by local community partners.
Sessions begin September 20 and are open to any senior living in the Parry Sound and surrounding area. There is no cost to attend, however participants must register at www.canadorecollege.ca/wps or 705.746.9222.
The project is carried out with funds from the Ontario Seniors Community Grant Program.
Canadore College trains people through applied learning, leadership and innovation. It provides access to over 75 full-time quality programs and has outstanding faculty and provides success services to students from nearly 400 Canadian communities and 15 international countries. The College and its students add nearly $244 million to Nipissing Parry Sound Service Area economy. Approximately 1,000 students graduate from Canadore each year, and they join 45,000 alumni working across the globe. Canadore receives less than 50 per cent of its traditional funding from the provincial Ministry of Training, Colleges and Universities and relies on its own innovation and entrepreneurial endeavors and generous donors for the balance.
For more information, please contact: Jessica Charette at 705.475.2538 or jessica.charette@canadorecollege.ca; Carrie Richmond at 705.474.7600, ext. 5216 or carrie.richmond@canadorecollege
#Collaboration #Events #Experiential Learning #General #Health, Human, Wellness #New #Parry Sound
---
---