All Stories
International Day of Pink 2018
Apr 11, 2018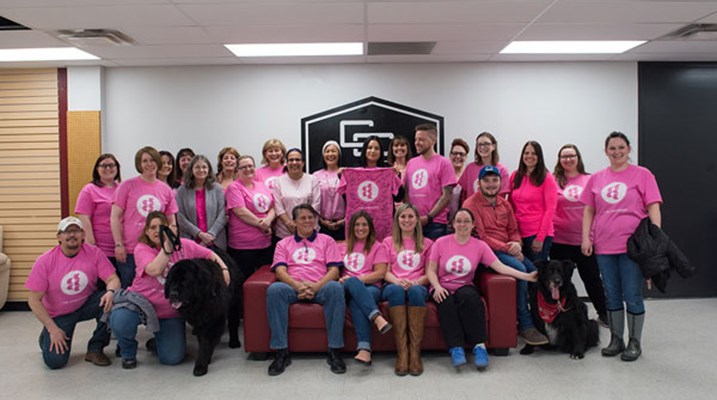 Wednesday April 11, 2018 marks International Day of Pink, a day against bullying, discrimination, homophobia, transphobia and transmisogyny recognized across the globe. Across all four campuses, the Inclusion and Diversity Office and Canadore Students' Council handed out t-shirts to students and staff to create awareness about being an ally and advocate and maintaining our welcoming, safe and inclusive campus. Every recipient that received a t-shirt also signed a pledge. The positivity and encouragement we saw as students lined up to sign the pledge further demonstrated our supportive campus community!
Today, Canadore College has taken a pledge:
I commit to doing my part as an advocate and ally by standing up against hate and intolerance.
I pledge to accept, respect and include all individuals regardless of their religion, race, level of ability or sexual orientation.
Will you stand with us?
We would like to thank every individual who wore pink today, we have many allies and advocates here at Canadore College. Congratulations to Ceara for winning our gift basket!
#Canadore Students' Council #Access and Inclusion #Safe Campuses #Student Life
---
---