All Stories
Interprofessional Health Conference to be Hosted at Canadore
Nov 19, 2018 | Canadore College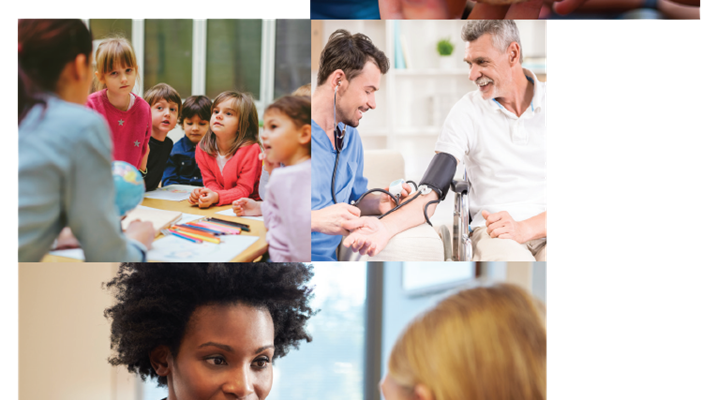 (NORTH BAY, ONT.) – Tomorrow, students from Canadore College will be taking part in a conference highlighting the importance of interprofessional and interdisciplinary health care practice in the workplace.
The conference will see nearly 600 students from nine programs within Canadore College's School of Health, Human Care and Wellness, including the Nipissing University/Canadore College Collaborative BScN program, apply acquired knowledge from their respective programs to a case study.
The sessions will carry out a common scenario that was designed to encourage students to work cooperatively to analyze and discuss interprofessional collaboration competencies from the National Interprofessional Competency Framework (NCIF). Proficiencies within interprofessional educational simulations aim to assist participants improve:
The use of appropriate language when speaking to other healthcare providers, patients and families
Understanding that all healthcare providers contribute to the collaborative patient care unit
Showing respect and building trust among team members
Turning to colleagues for answers
Supporting each other when mistakes are made, and celebrating together when success is achieved.
Canadore College is recognized provincially as a leader in the integration of interprofessional education and collaboration competencies into all of their health and human service programs.
Media are welcome to attend.
Event: Student Interprofessional Health Conference
Date: Tuesday, November 20, 2018
Time: Session 1: 9 a.m. – 12 p.m. / Session 2: 1 p.m. – 4 p.m.
Location: Gymnasium, College Drive Campus, 100 College Drive, North Bay, Ont.
Canadore College trains people through applied learning, leadership and innovation. It provides access to over 75 full-time quality programs and has outstanding faculty and provides success services to students from nearly 400 Canadian communities and 15 international countries. The College and its students add nearly $244 million to Nipissing Parry Sound Service Area economy. Approximately 1,000 students graduate from Canadore each year, and they join 45,000 alumni working across the globe. Canadore receives less than 50 per cent of its traditional funding from the provincial Ministry of Training, Colleges and Universities and relies on its own innovation and entrepreneurial endeavors and generous donors for the balance.
For more information, please contact: Jessica Charette at 705.475.2538 or jessica.charette@canadorecollege.ca; Carrie Richmond at 705.474.7600, ext. 5216 or carrie.richmond@canadorecollege.ca
#Collaboration #College Drive #Experiential Learning #Health, Human, Wellness #New #Programs
---
---