All Stories
Library celebrating a million
Mar 29, 2017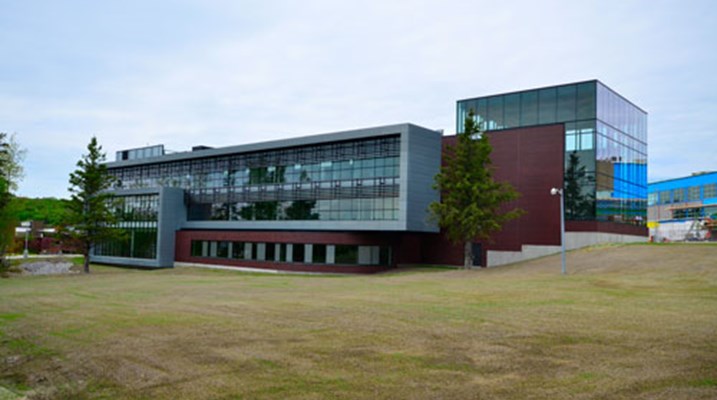 The shared Nipissing University and Canadore College Harris Learning Library is closing in on an impressive milestone – its 1-millionth visitor.
They'll be marking the occasion on March 30 with a celebration at 11 a.m. featuring short speeches, refreshments and prizes in lieu of sirens, flashing lights, balloons and streamers as that lucky 1-millionth visitor walks through the door (exams are just around the corner and students need to focus after-all).
"It's going to be a wonderful day of celebration for a fantastic building, the amazing people who work here and the students and community members who use the facility," said Nancy E. Black, executive director of Library Services. "It is fabulous that such a large number of people have accessed our services over the past six years. It's a testament to the value of the library to our community and our students."
The award-winning Harris Learning Library opened in 2011. It receives roughly 740 visitors per day, and 169,203 visitors each year. Library staff assist roughly 10,980 individuals in accessing information each year. It is home to thousands of online and print resources.
The $25 million, $56,000 square foot facility was designed by Diamond + Schmitt Architects; Evans Wheeler Bertrand Hill Architects provided on-site expertise. Construction started in 2009, following a successful community fundraising campaign that raised $7million and engaged 1,700 individual donors. The Ministry of Training Colleges and Universities, Northern Ontario Heritage Fund and Fednor also provided significant funding.
---
---